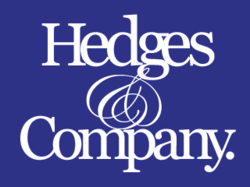 Financial benchmarking gives them a valuable tool to help manage and grow their business.
Hudson, Ohio (PRWEB) September 22, 2011
The SEMA Financial Benchmarking program conducted by Hedges & Company is now accepting new participants. The program provides automotive parts and accessories retailers, manufacturers and distributors with exclusive, industry-specific financial data and sales forecasts giving them the ability to confidentially compare their company's performance with others in the industry.
The benchmarking program accumulates data collected from respondents through a simple questionnaire. Responses are aggregated and program participants receive a monthly report of key financial indicators including year-to-date sales and sale forecasts, gross margin, quick ratio, sales per employee, inventory turns, customer return rate, operational overhead and much more.
Now in its third year, the program has had more than 6,500 companies participate. "The program has been successful because it lets owners and managers compare what they are seeing in their own business with what other companies in the industry are seeing. It gives them a valuable tool to help manage and grow their business," says Julie Hedges, President of Hedges & Company.
Some of the questions the benchmarking reports answer include: How does my sales forecast compare to others in the industry? Is my gross margin too low? How much should we be spending on advertising or research and development? How are our inventory turns compared to similar operations?
Each month, benchmarking program participants get free copies of all three SEMA Financial Benchmarking Reports: Retailer, Manufacturer and Distributor. They are the first to receive these exclusive reports, which provide the most current financial picture of the specialty equipment market.
There is no cost or obligation to participate in the SEMA Financial Benchmarking Program. All responses are kept confidential and linked to specific responses. The company information or data collected is not shared with SEMA.
Companies can register to participate in the financial benchmarking program by going to http://surveys.hedgescompany.com//SE/?SID=SV_0J36obEuxsRSHZi or by contacting Julie Hedges at (234) 380-1650 or at Julie(at)hedgescompany(dot)com.
Established in 2004, Hedges & Company is a database marketing, email and market research company specializing in the automotive industry.
###