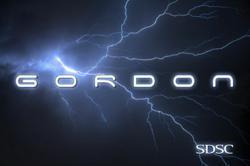 "We look forward to delivering Appro's next generation of cutting-edge supercomputer solutions to support SDSC's mission of being at the forefront of data-intensive supercomputing", said Steve Lyness, VP of Appro HPC Solutions.
Milpitas, CA (PRWEB) September 22, 2011
Appro (http://www.appro.com), a leading provider of supercomputing solutions, announces that the next generation Appro Xtreme-X™ Supercomputer, named Gordon by the San Diego Supercomputer Center (SDSC) at the University of California, San Diego, will be integrated with the new Intel® iSolid-State Drive 710 Series that will significantly accelerate data intensive applications to achieve up to 35 million(M) Input/Output Operations Per Second (IOPS.)
The Intel® Solid-State Drive 710 Series was announced last week at the Intel Developer Forum (IDF) in San Francisco. The new series is based on Intel's High Endurance Technology (HET) which incorporates multi-level cell (MLC) memory offering the same high levels of performance as single-level cell (SLC) memory but at a more attractive price point. It also delivers nearly the same endurance as SLC-based NAND solid-state drives (SSDs), yet utilizes the higher capacity, more cost-effective MLC NAND.
Gordon employs a vast amount of flash memory to help speed compute solutions now constrained by slower spinning disk technology. This supercomputer deployment is one of the world's first high performance computing systems to employ massive amounts of Intel® SSD flash memory to greatly reduce I/O latency. Also, new "Supernodes" will exploit virtual shared-memory software to create large shared-memory systems that increase compute speed and yield results faster for the most demanding applications. SDSC has taken delivery of Gordon's 64 I/O nodes equipped with Intel's 710 Series, and they are already available to users of Dash, a smaller, prototype version of Gordon.
Gordon is designed for data-intensive applications spanning domains such as genomics, graph problems, geophysics, and data mining. Scientific researches will include the analysis of individual genomes to tailor drugs to specific patients, the development of more accurate models to predict the impact of earthquakes on buildings and other structures, and simulations that offer greater insight into what's happening to the planet's climate.
Gordon will be composed of a 1,024 node supercomputer cluster architecture based on the future Intel® Xeon® processor E5 Family. The Intel® processor uses Intel® Advanced Vector Extensions (AVX) to achieve 8 floating point operations/clock cycles providing twice the performance on numerically intensive applications than current processors of the same core count and frequency. The system will be capable of performing in excess of 200 TFlops with a total of 64TB of memory and 300TB of high performance Intel SSDs served via 64 I/O nodes connected by a dual rail, QDR InfiniBand, 3D torus network. Each of these I/O nodes is capable of more than 560K IOPS, or 35M IOPS for the full system; large memory super nodes that provide up to 2 TB of cache-coherent memory via a high performance software aggregation layer; and access to a 4PB Lustre-based file system capable of sustained rates of 100GB/s. Gordon will be factory integrated by Appro's turn-key System Delivery Integration Services including on-site professional services installation, training and 24/7 maintenance support.
"This new SDSC supercomputer is designed to support the needs of a wide range of academic and industrial researchers who require fast, interactive methods to manipulate large volumes of structured and unstructured data," said SDSC Director Michael Norman. "Gordon will also become a key part of a network of next-generation high-performance computers (HPC) being made available to the research community through XSEDE, the National Science Foundation's next-generation program for an open-access national computing grid."
"SDSC is recognized as a national leader in designing and deploying cyber-infrastructure for data-intensive research," said Steve Lyness, Vice President of Appro HPC Solutions. "We look forward to delivering Appro's next generation of cutting-edge supercomputer solutions to support SDSC's mission of being at the forefront of data-intensive supercomputing."
"Appro Xtreme-X Architecture rises to the challenge of the San Diego Supercomputer Center's computational demands delivering a balanced solution of compute, network and storage performance to help enable some exciting research models and applications," said Pete Hazen, director of marketing for Intel's Non-Volatile Memory Solutions Group. "Platforms with the future Intel® Xeon® processors E5 Family and the new Intel Solid-State Drive 710 Series offer up to30 times more write endurance than our mainstream MLC SSDs in addition to maximizing I/O capabilities and flash memory support to analyze large data sets used by SDSC."
About Appro
Appro is a leading developer of innovative supercomputing solutions. Appro is uniquely positioned to support High-Performance Computing (HPC) markets focusing on medium to large-scale deployments where lower total cost of ownership is essential. Appro accelerates technical applications and business results through outstanding price/performance, power efficient and fast time-to-market solutions based on the latest open standards technologies, innovative cluster tools and management software packaged with HPC professional services and support.
Appro supercomputing solutions enables scientists and engineers to use data-intensive, capacity, capability and hybrid computing for scientific research, data modeling, engineering simulations, and seismic visualization. Appro's headquarters is located in Milpitas, CA with offices in Korea, Japan and Houston, TX. To receive automatic Appro news and feature stories, subscribe to Appro RSS feeds at http://www.appro.com, also visit us on Facebook at http://www.facebook.com/ApproSupercomputers or interact with us at http://twitter.com/approhpc
About SDSC
As an Organized Research Unit of UC San Diego, SDSC is considered a leader in data-intensive computing and cyberinfrastructure, providing resources, services, and expertise to the national research community including industry and academia. Cyberinfrastructure refers to an accessible and integrated network of computer-based resources and expertise, focused on accelerating scientific inquiry and discovery. With its two newest supercomputer systems, Trestles and the soon-to-be-launched Gordon, SDSC is a partner in XSEDE (Extreme Science and Engineering Discovery Environment), the most advanced collection of integrated digital resources and services in the world.
###