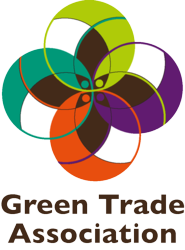 "Together, we can build a just and inclusive economy that works for everyone and where everyone works" - Laurie Leyshon, Co-Founder/Director, Green Trade Association
Boston, MA (PRWEB) September 22, 2011
(SOURCE: Green Trade Association)
Want to break some records going green this Saturday? Be part of the world's first Flash Mob for the Earth!
At 2:00 p.m. on Saturday, September 24, an environmental tidal wave will be unleashed on the city of Boston. Participants wearing and waving green will send three surges of noise and movement up and down Columbus Avenue – all in support of, a Moving Planet worldwide rally demanding action on the climate crisis.
The Green Trade Association (GTA) and its sister organization, Massachusetts Green Jobs Coalition (MAGJC), are inviting Bostonians to be part of this record-breaking initiative at the Berklee Beantown Jazz Festival. We're especially interested in those willing to become Flash Mob Volunteers, helping others to participate.
IMPORTANT DETAILS:
Rally: Elected Officials, Speakers
Assembly Time: 1:30 p.m.
Assembly Point: Columbus Ave. next to Ruggles Station
What to Wear: Anything green! Hats, scarfs, Celtics shirts, a costume covered in green leaves – we're going to turn Columbus Avenue into a carpet of color.
What to Bring: Something green to wave in the air. Pennants, flags, signs or homemade puppets – creativity welcomed!
Ready to become part of the ground wave for renewable energies? Details on meeting times, volunteer sign-ups and the Pre-Flash Mob Rally can be found at:
http://www.greentradeassociation.org/Green_Trade_Association/Events_Calendar.html
Join us as we create a fossil-free future!
About GTA:
The Green Trade Association (GTA), a 501(c)6 non-profit, will convene a diverse nationwide network and support system of trades people, innovators, small and medium business owners, thought leaders, artisans, and entrepreneurs of that reside in every sector of the green economy. These employers are a community of visionaries dedicated to utilizing systems thinking to solve the extraordinary challenges presented by today's Climate Crisis, social injustice, and poverty. By approaching these challenges holistically, GTA members will create the vital green jobs that are required to build the equitable and resilient local green economies that support our Commonwealth and our Nation. GTA members understand that there cannot be sustainability without equity.
###