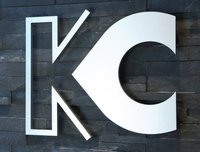 But we're still not ready to let the cat out of the bag just yet.
Vancouver, BC (PRWEB) September 22, 2011
With the upcoming Vancouver Home and Design Show quickly approaching, the popular Vancouver construction and design firm, Klondike Contracting continues to leave followers questioning just what exactly Klondike has in store for them. The show is scheduled to take place at the Vancouver Convention Centre from October 13th to 16th of this year.
Priding itself in its creativity and knack for always coming up with innovative ideas, the Vancouver builder has many of its customers, suppliers and partners speculating that Klondike will be revealing a new aspect to its web presence. Chief Relationship Officer of Klondike, Eric Schapira was still quite secretive when asked if he would reveal any of the company's plans. "Things are progressing nicely," commented Schapira, "but we're still not ready to let the cat out of the bag just yet."
One thing that can be counted on from the Vancouver maintenance and design firm is excitement and giveaways. The company has an impressive record of coming up with unique ways of creating a buzz around their booth at such shows and while nobody at the firm will comment, it is reasonable to assume that visitors to the booth at the show can expect to receive some sort of goodies. "We always like to reward our loyal customers," Schapira responded when asked whether prizes or giveaways would be awarded at the booth.
Past customers, suppliers and lovers of great design are urged to visit the Klondike Contracting booth on the weekend of October 13th. The Vancouver Home and Design Show is always a big attraction and it is expected to attract over 325 exhibitors and nearly 50,000 attendees in October. Partners of the show include the Greater Vancouver Home Builders Association and Habitat for Humanity. Further information may be found at http://www.VancouverHomeShow.com.
###