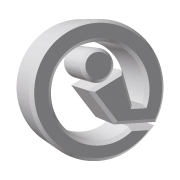 We're looking for people who are forward thinking but know how to be critical enough to apply their big ideas to wide range of clients and industries.
Minneapolis, MN (PRWEB) September 22, 2011
Internet Exposure, a Minneapolis web development agency, recently announced it is accepting applications for open positions in its digital department.
Who Internet Exposure is looking for:
The company is seeking associates who are enthusiastic about the interactive landscape and staying on top of the latest developments affecting its existing and potential clients.
"We're looking for people who are forward thinking but know how to be critical enough to apply their big ideas to wide range of clients and industries," says Internet Exposure CEO Jeff Hahn.
The web landscape continues to evolve and expand aggressively, he adds. The company is experiencing record growth and remains at the forefront of interactive website development, mobile app development and other digital marketing applications.
Web Application Developer
The application developer will perform all aspects of software development, including requirements, analysis and design, implementation, testing, deployment and support. iE is focused on Ruby on Rails development, .NET and mobile website and mobile app development.
The ideal candidate will have between two and five years of experience, programming skills in various platforms, knowledge of the web and web server model (HTTP), some understanding of database servers and design, and be passionate about technology.
Internet Marketer
The ideal candidate is someone who is looking to build on at least one year of experience in Search Engine Optimization and/or Pay Per Click Advertising. Due to a rapidly expanding workload, the ideal candidate will hit the ground running in at least one area. Experience in either SEO or PPC is great, experience with both is a plus!
The internet marketer's responsibilities will depend on client and internal needs as well as individual strengths and interests. At some time or another he or she will have the opportunity to work on projects such as designing integrated marketing campaigns, delving into analytics and reporting, competitive research, managing pay per click campaigns, on-site SEO, link building, copywriting and content creation, and social media outreach.
*Internet Exposure offers a full range of benefits and compensation commensurate with experience. Both positions are full time salaried and include 401K, health insurance benefits after 60 days and paid time off.
To be considered for either of the positions, please contact Internet Exposure. Be sure to include a resume and/or link to a portfolio, along with a brief email explaining why the application should be considered.
Internet Exposure, is a Minneapolis web development agency crafting digital strategies since 1995. In addition to web design, development and SEO, Internet Exposure offers its clients a complete lineup of social media services, including blogging, social media strategy, Facebook campaigns, content marketing and management.
###