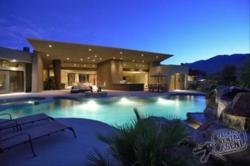 Owners want easy to use tools to send contracts, collect payments and manage the booking process.
Los Angeles, CA (PRWEB) September 26, 2011
Vacation Rental Agent (VRA) publicly releases their proprietary booking software that generates web-based rental contracts and allows travelers to pay for vacation rentals online.
What used to be a tedious process for vacation rental owners is now done with the click of a button using the same automated technology Vacation Rental Agent has developed and used with their Hawaii vacation rental business over the past 9 years. The software includes web-based contracts, itinerary collection, automated directions and entry instruction issuance, online payments, travel insurance options, security deposit protection and post-stay review collection. Owners can offer Travelers a booking experience that has traditionally only been available when working with Property Management companies.
"Over our 9 year history, the most common request from Owners has been to use our internal booking system. That's because once an Owner joins our commission-based booking program and sees the speed and efficiency of our technology it's a natural progression for them to want to use our software when booking their own guests," explains CEO Jeff Berzolla, "Owners want easy to use tools to send contracts, collect payments and manage the booking process. Their Travelers want the security that comes from working with an established brand in the industry."
After successfully facilitating over 10 million dollars in bookings, Vacation Rental Agent has pulled the software out of beta and is rolling it out to their entire owner base.
Berzolla adds, "There is a lot of property management software, but most of it is either too expensive or complicated for owners running a part time business. Vacation Rental Agent is now able to fill a need for the thousands of Owners and Property Managers that use our services."
The following Vacation Rental Agent products and services are currently offered to Owners and Property Managers: Fee-based booking service, free listings on vacationrentalagent.com, free use of VRA's property management tools and online contract generation. In consideration of the latest addition of free online contract generation, Berzolla says, "I'm excited to see our booking and marketing services and software now complemented with the ability for our owners to generate contracts online. The more an owner uses our technology, the greater our ability to help them drive revenue and run successful businesses."
First tackling the booming vacation rental industry in Hawaii, Vacation Rental Agent initially established Hawaiian Beach Rentals. They have since expanded, offering rental listings to travelers and providing software, marketing and booking tools to property owners and managers worldwide. With nine years of experience, $25MM in annual revenues, and an increasing number of traveler inquiries, Vacation Rental Agent has proven itself as an effective rental resource for vendors and travelers alike.
###