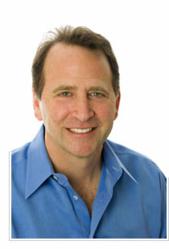 DNA provides our clients with the easiest way to become experts in multiple on-line marketing strategies
Seattle, Washington (PRWEB) September 22, 2011
DNA Response, Inc., provider of multi-channel commerce solutions, announced today that Rick Cesari, CEO and Founder of Cesari Direct, marketing mastermind behind OxiClean, George Foreman Grill and author of Buy Now: Creative Marketing That Gets Customers To Respond to You and Your Product, has joined DNA's board of advisors.
"We are honored and absolutely thrilled with this development", said Ranjit Mulgaonkar, CEO of DNA Response, Inc. "Partnership with an industry authority of such caliber gives DNA Response the recognition and opportunity to gain momentum for our growth and bring our state-of-the-art multi-channel commerce solutions to many clients in Direct Response industry".
Rick Cesari is a recognized leader and pioneer in the Direct Response Television industry (DRTV). He has used DRTV to help build national brands such as The Juiceman Juicer, George Foreman Grill, Oxiclean, The Rug Doctor, and the Sonicare Toothbrush. "It is not enough to have a great idea or great invention to be successful." says Cesari, "Every successful product needs to have a well thought out marketing campaign behind it with a product vision and belief". Cesari has the ability to see great potential and pinpoint hit products out of hundreds that cross his desk.
"Partnership with DNA Response is an incredible opportunity for Cesari Direct", mentioned Rick Cesari, "The DRTV industry is in dire need of a breakthrough technology solution that will eliminate inefficiencies and streamline multiple marketing channels and fulfillment for our clients while generating incremental revenue from on-line marketing channels. This partnership will allow our clients to focus on inventing even more phenomenal products and increase sales, instead of dealing with declined credit cards, late shipments and returned products. DNA provides our clients with the easiest way to become experts in multiple on-line marketing strategies".
About Cesari Direct: Cesari Direct is one of the country's leading direct response television advertising agencies. It produces both long and short form direct response television shows (infomercials) and provides media buying services, interactive website development and campaign management. The Juiceman Juicer, the George Foreman Grill, Rug Doctor, the Sonicare Toothbrush, and OxiClean are a few of its many successful clients.
About DNA Response: DNA Response, Inc. (DNA) provides turnkey e-commerce, online marketing, and order management services to companies in the $300 Billion direct response market. DNA clients sell products direct to consumers using TV, radio, print catalogs, web and mobile as their sales channels. DNA's ECOM2TM platform utilizes state-of-the art cloud computing technologies and services to improve operational efficiency by reducing transaction costs, eliminating credit card declines, and lowering order cancellations and product returns, while simultaneously increasing online revenue for our clients. DNA provides universal order management for processing orders in real time from all the sales channels with full visibility to the business for the clients. DNA generates incremental revenues and helps build a brand for our clients by providing comprehensive e-commerce and online marketing services.
###