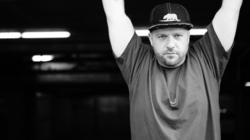 Attikus is a talented artist whose style suits our label, he's got a fresh sound and he makes music for people that aren't interested in listening to the same old watered down product
Vancouver, BC (PRWEB) September 22, 2011
Wandering Worx Music announced today the latest addition to its multitalented roster – Vancouver hip-hop artist Attikus, who will release an album with the label in 2012.
An original member of Vancouver's only boom bap band the Groundbreakers, Attikus has played hundreds of shows with legendary battle mc Emotionz and most recently performed solo at two sold out shows during Cuba's Hip Hop for Peace Festival which featured several major international hip hop acts. He has opened for Zion I, J-Live, Lifesavas, RA the Rugged Man, Living Legends, Chin Injeti, Moka Only and many more.
"Attikus is a talented artist whose style suits our label, he's got a fresh sound and he makes music for people that aren't interested in listening to the same old watered down product," says Wandering Worx co-founder Rodney Davidson. "I'm excited to hear what he's going to create with Rel!g!on and some of the other producers on our roster."
Attikus is writing and recording at a feverish pace for his anticipated solo release with Wandering Worx. The album is yet to be titled but will feature several hip hop heavyweights and collaborations with his Wandering Worx label mates.
Based in Vancouver, BC, Wandering Worx Music launched in October 2010 as the official record label of Wandering Worx Entertainment. The label's debut release, Rel!g!on's 'Revelationz 1', garnered critical acclaim, with the record's first single 'Lucid', featuring Moka Only and E.D.G.E, in rotation on Much Music. The label is also working closely with Grammy-winning Vancouver producer Chin Injeti, who produced two tracks on Eminem's Recovery, which won Best Rap Album at the 2011 Grammy Awards.
###