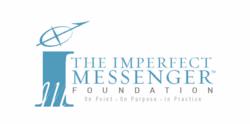 "...fused divisiveness in to what is now a common form of discourse."
Santa Rosa, Ca. (PRWEB) September 22, 2011
In a time when Americans reflect and recall the tragic events of 9/11, Foundation Director, Celia Sedgwick said, "Curtis Greco sat down and penned both a reflective and a timely work of art: A Unifying Force. Reflective and respectful of the events as they were, timely in that his words capture the sentiment of most Americans or as Curtis would say, 'as the distance grows and the mounting costs wage war on the American Psyche. The article and it's message is one every American should read."
As Greco stated during a recent interview with M.J. Pope of KAHI Radio, "The problem with Paul Krugman's comment are not so much what he said as it is that we as a Nation find ourselves in an environment that has fused divisiveness in to what is now a common form of discourse. It's everywhere but most conspicuously at the most dangerous levels of all; Government and the Media. We no longer pursue an outcome based on foundationally sound and rational precepts, we seem to now favor dialogue for the single purpose of shock and polarize form of contagion and the outcome is distinctly toxic and pointless. And let's be quite clear about something, the President, much of the Congressional Leadership and an alarming number of media personalities are equally culpable."
In his own words taken from the very same article, Greco writes: "Still, the events of 9/11 can be A Unifying Force that powerfully resonates for one and all. It can become not a durable emblem of loss but an enduring reminder of a profound and glorious departure. A time of ascension where Man resumed his journey of pursuing a cause worth perfecting; correcting his routines such that the principles guiding us are synonymous with those that define and lay as evidence not as to what we say but more so as to what we actually do. Then and only then will there be no Life or Liberty lost in the Pursuit of Happiness, there is only its perfecting of A Unifying Force. Calling upon yet another of my favorite R.W. Emerson pearls, I offer the following as a superior and qualifying affirmation: 'Great men are they who see that spiritual is stronger than any material force; that thoughts rule the world.' "
Greco's articles can be seen with regularity in various publications however feel free to source and view each of his commentaries online at The Imperfect Messenger Foundations website.
The Blind-Vision Series: We Hold These Truths, Value Given, Value Received and Valor in Prosperity 2nd Edition are Available Now online and through your local bookseller!
The Imperfect Messenger Foundation - Changing the conversation; One American at a time!
Follow On:
Facebook: The Imperfect Messenger Foundation Twitter: imprfctmsngr
Media Scheduling: See attached Media Hot Topics or Email celias@theimperfectmessenger.com
Who Is?
Curtis C. Greco, Author & Founder of The Imperfect Messenger Foundation is a provocative and engaging speaker and writer covering a variety of topics including "kinetic behavioral dynamics" and socio-political, economic and corporal philosophies. Combining his commitment to life-long study, his formal education, 13 years in public accounting and 20 years in real estate portfolio management, development, financial and economic analysis; he brings a broad and seasoned knowledge base in dynamic and captivating form.
"Man must be Free for Independence to be at Liberty to be expressed!" C. Greco
###