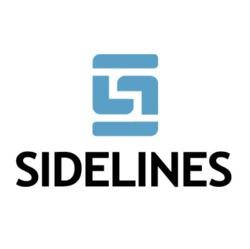 (PRWEB) September 23, 2011
Young people now have a Daily Deals site run by them and for them, with the launch of Melbourne-based Sidelines.com.au
Brother and sister duo Andrew and Tasma Ritchie, both in their 20's, noticed that whilst the Daily Deals model had taken off, there wasn't an offering that was of interest to them.
Confident that they could offer Daily Deals they themselves would like and slash the prices and delivery times, the Ritchie's have launched Sidelines.com.au
"When we started Sidelines we just used our own experience to drive every aspect of the offer". Tasma said. "We immediately found there was room for deals focusing on surf, skate, ski and street gear, offering recognizable brands and delivery much fast than 4-6 weeks that other sites offer".
Andrew and Tasma have managed to secure deals from brands that would appear in the everyday surf store, while structuring the business so purchases are shipped the next business day and delivered in 3-5 business days around the country.
"We're certainly not the first to adopt a Daily Deals model in Australia, there are some terrific players in the Australian market," Tasma said. "But we thought we could find some success if we aimed to make the weaknesses of some of the existing operations our strengths."
Sidelines runs a deal every day between 30-80 per cent off on anything surf, skate and ski. So far footwear, hoodies and accessories have been particularly popular.
"We're building trust with our consumers very quickly, to be honest much quicker than we expected. We've had some great feedback from our customers – probably best reflected by our significant number of repeat customers, which is really exciting," Andrew said.
###