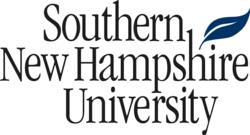 (PRWEB) September 22, 2011
Electronic gaming has become one of the most popular forms of entertainment in the world today. In addition to the gaming aspects, it is also used for education, training, medical and other purposes.
The worldwide game industry is expected to reach $68 billion by 2012, increasing the demand for university graduates with video game design and development skills. Our gaming concentration prepares students for these exciting new careers.
Along with a solid grounding in business coursework, Southern New Hampshire University's new online degree in B.S. Business Studies now offers a concentration in Game Design & Development, giving students a breadth of knowledge to grow their careers in and out of the video game industry. The curriculum was designed and developed by practicing experts in the business and IT fields to bring real-world relevancy to the online classroom.
This new online program concentration includes classes in information technology and digital games, design and virtual game environments and advance information system design, while the B.S. in Business Studies component equips students with critical business knowledge that transcends any one career path.
This curriculum is modeled after recommendations of the International Game Developers Association, the world's largest nonprofit membership organization serving professionals who create video games. Since the gaming field is so diverse, and extends beyond entertainment to education, business, medical and even military sectors, the overall industry is large, diverse and growing. A degree in Game Design & Development offers opportunities for a host of careers, including but not limited to lead storyteller, designer, sound producer, general producer, and programmer. And a foundation in business studies creates a skill set that will set you apart from the competition for these jobs.
"Games for both entertainment and serious purposes are on the upswing in the industry," according to Lundy Lewis, chair of SNHU's Information Technology department. "This degree will prepare you for the business and technology aspects of the gaming industry. Beware: You should have a passion for games to pursue this course of study."
This degree is ideal for adult learners and traditional undergraduates who wish to transfer college credits, switch to business from another discipline or supplement a technical degree or background with a bachelor's degree in business.
Visit Southern New Hampshire University to learn more about the B.S. in Game Design & Development program.
# # #