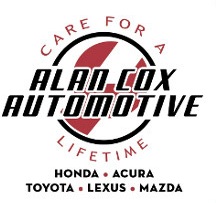 We live by our motto and strive to provide our customers…Care for a Lifetime.
Marietta, GA (PRWEB) September 26, 2011
Alan Cox Automotive, which has been providing metro Atlanta auto repair service on Honda, Acura, Toyota, Lexus and Mazda cars, trucks and SUVS for 28 years, announced today that it is now servicing Hyundai and Kia vehicles. The Marietta auto repair company is now expanding its market with the addition of maintenance and repair service for these two fast growing brands. The Alan Cox technicians have been trained and ASE certified for all models of Hyundai and Kia vehciles and supply the new brands the same excellent service that they provide to their Honda, Acura, Toyota, Lexus and Mazda customers. The expansion into servicing the new brands is being supported by enhancements to the Alan Cox Automotive's website which highlights the new Hyundai and Kia maintence capabilities available.
The Alan Cox Automotive website details the Kia and Hyundai maintenance services with a page for each brand and provides a scheduling system for requesting appointments. The website also has links to the company's monthly newsletter which provides helpful tips on keeping your vehicle in tip-top operating condition. The company's new online Tire Store is also located on the website. The beauty of the online Tire Store is that it handles all brands of tires at competitive prices for their Honda, Acura, Toyota, Lexus, Mazda, Hyundai and Kia vehicles. Alan Cox Automotive ASE Technicians can provide services to mount and balance new tires to make customer's vehicles ready for any road trip. Alan Cox Automotive also sells used cars on its website. Customers can choose from a select group of used Honda, Acura, Toyota, Lexus, Mazda, Hyundai and Kia vehicles. Many times these cars come from existing customers, so the company is often very familiar with the condition of the cars they are selling.
Sherry Richardson the owner of Alan Cox Automotive commented on the expansion of the number of Asian car brands serviced. "Since we have expanded our brands beyond Honda, Acura, Lexus, Toyota and Mazda, to now include Hyundai and Kia vehicles, we can service a much larger segment of the Atlanta car repair market. We wanted to expand our Marietta auto repair services to customers in Kennesaw, Acworth, Roswell, Woodstock, Alpharetta and Canton GA. The move has enabled the business to grow and by keeping our service at the highest standards we are getting increased numbers of referrals from existing customers. In addition, our website has really helped our visibility on the internet and increased the number of new customers coming from the web. Our new Facebook business pages provide an additional opportunity for us to interact with our customers and our web directory listings have highlighted the business on mobile devices which are becoming an excellent source of new customers. Kia and Hyundai owners will receive the same high quality maintenance service and customer care that Alan Cox Automotive is known for. Our warranty program which certifies our work for 18 months or 18,000 miles versus our competitors who use a standard warranty of 12 months or 12,000 miles continues to keep our customers coming back again and again. We live by our motto and strive to provide our customers…"Care for a Lifetime."
Founded in 1983, Alan Cox Automotive has been servicing Honda, Acura, Toyota, Lexus and Mazda and has now added the Hyundai and Kia to the brands of Asian vehicles it services. The shop is open 6 days per week and has 12 service bays, 9 lifts and an alignment bay to handle a high volume of car maintenance services. The company is located at 1326 Cobb Parkway North, Marietta, GA. Customers can schedule service online or by phone at 770-427-1745. Website development and web marketing services provided by Atlanta Web Marketing Company, Interactive Search Marketing.
# # #