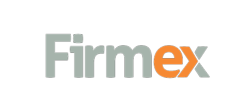 "Organizations engaged in financial transactions, who do not have a permanent and unlimited use VDR facility, could find themselves at a competitive disadvantage in the very near future," concluded Joel Lessem, CEO of Firmex
TORONTO, ON, CANADA (PRWEB) September 23, 2011
Firmex Inc., a leading provider of Virtual Data Room solutions, today announced that it has seen unprecedented growth in the number of subscription renewals and long-term contracts the company has signed in recent months. While Firmex services thousands of companies on a transactional basis, this past quarter brings the number of customers renewing their subscription agreements above the 300 mark.
"More and more customers recognize the value of working with a Virtual Data Room partner like Firmex over hiring a VDR for a transaction," commented Joel Lessem, CEO and Co-Founder at Firmex. "When you are in the financial transaction business you are accustomed to managing risk. Our customers trust that Firmex helps them manage the risk of sharing confidential documents securely."
Firmex is noting a shift in the VDR market. Law firms, investment banks and corporate deal makers no longer see virtual data rooms as a transactional service but instead, an important piece of their technology infrastructure. Unlimited use creates greater operational efficiencies and a more professional service and also creates an opportunity for cutstomers to use Firmex for a broader array of confidential document sharing processes that include deal marketing, diligence, deal approval and financial compliance.
Subscription pricing is attractive with its unlimited projects, documents, pages, users and support, but price isn't the primary reason customers are sticking with Firmex. "While cost control is attractive, customers are renewing with us because our product is easy to use and our customer support is unprecedented," remarked Robert Wilder, COO and Co-Founder at Firmex. His team of training and customer support professionals are empowered to act in the customer's best interest on behalf of the company. "My team doesn't just answer support questions; they solve customer problems by taking the time to understand the issue and offer a solution based on experience with thousands of data rooms," stated Wilder.
Firmex reported signing long-term contracts with a number of mid-market Investment Banks, mid-large Law Firms and Corporations in the energy, natural resources and biotech sectors. Concluded Lessem, "Organizations engaged in financial transactions, who do not have a permanent and unlimited use VDR facility, could find themselves at a competitive disadvantage in the very near future."
For more information, contact Aaron Booth, Vice President of Sales at 1-888-688-4042 ext. 244.
About Firmex
Intuitive, affordable, pervasive – thousands of companies choose Firmex Virtual Data Room (VDR) solutions to securely share their highly confidential documents. Leaders in corporate and financial transactions, M&A, compliance, litigation, and procurement value Firmex's ease of use and outstanding support to profitably accelerate their online document sharing and collaboration projects.
###