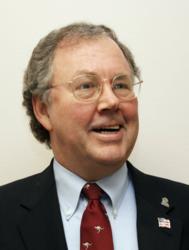 Knowing the "numbers" is vital to business but only about 10% of business leaders are literate in finance. Why is that? Because people believe finance is boring and hard to learn. We have proven over the last 20 years that is not so with our curriculum.
Seattle, WA (PRWEB) September 23, 2011
For years, pharmacy students have recognized a missing link in their education: the "business side" of pharmacy. Seattle-based Profit Mastery University will now be a required course for all Pharmacy students at the University of Washington, School of Pharmacy, starting Fall Quarter 2011. Profit Mastery University (PMU) serves as an online video-based, mini-MBA in finance, giving future pharmacists the skill set to be better business people, and therefore be more successful in all their future business endeavors.
As an elective last year, student's positive feedback of the course led to the incorporation of PMU into the required curriculum. "I learned concepts and skills I have never been exposed to in pharmacy school or undergrad. The most useful application for the program will be if I ever own a business or am involved in the finances of a business someday. I will keep my binder and hopefully get to apply the concepts to a real world setting in the future", raved Karen M. Craddick University of Washington, class of 2012.
Steve LeFever, the Profit Master himself, will be introducing Profit Mastery to the Pharmacy 539 students on the first day of class on October 3rd from 2:30pm-3:00pm at the UW. George D. Bartell, CEO of Bartell Drugs, will also be present to comment about management principles and the sustainability of retail pharmacy practice. Bartell Drugs underwrote the Profit Mastery University program to bring it to the University of Washington.
Don Downing is the UW Pharmacy School professor responsible for incorporating the Profit Mastery curriculum as a core requirement, and he has this to say about the program: "Steve has worked in an informal advisory capacity with our students for years, and I'm absolutely delighted to bring these indispensible financial tools to our students in such a powerful format. Profit Mastery is – without a doubt — the finest financial curriculum ever developed, and the amazingly effective online video format creates infinite scalability. Profit Mastery should be a core course in every pharmacy school".
In addition, Profit Mastery University is accredited for 18 contact hours (1.8 CEUs) of Continuing Pharmacy Education for all working Pharmacists around the country. For more information, please go to: http://brs-seattle.com/pharminfo
As an online video curriculum course, Profit Mastery University, allows all business people (not only pharmacists) to take the course at their own pace, 24/7/365. For more information about this financial management course designed to enhance the skills of all business people, regardless of the area of expertise, go to: http://www.profitmastery-university.com/home/
About Profit Mastery University: Founded in 1983, Profit Mastery is a Seattle-based eLearning company that has trained over half a million people on how to understand and use financial information to consistently increase business profits. Their programs have been taught around the globe and are now available online at http://www.profitmastery.net.
###