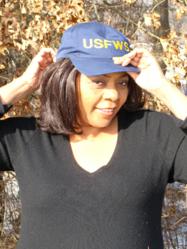 We are delighted to have Dr. Parker join the Advisory Council and welcome her valuable input.
Fredericksburg, VA (PRWEB) September 23, 2011
Marstel-Day, an innovative environmental consulting and conservation company, is very pleased to welcome Dr. Mamie A. Parker, the former Assistant Director of Fisheries and Habitat Conservation and former Northeast Regional Director for the U.S. Fish and Wildlife Service to its Advisory Council. She is the current owner of Ma Parker and Associates, a public speaking, facilitation, and executive coaching firm. She comes to the Advisory Council with extensive experience in habitat restoration, coastal and marine mammal protection, fish passage, wetland mapping, planning on military lands, strategic planning, environmental impact analysis; invasive species and habitat restoration; and a host of other important and relevant specialties.
"We are delighted to have Dr. Parker join the Advisory Council and welcome her valuable input on our subject matter areas, including NEPA review and invasive species and habitat restoration," said Rebecca Rubin, the President and founder of Marstel-Day.
Dr. Parker stated, "I am excited to serve as an advisor to such an outstanding organization that is working to assist others in conserving natural resources, particularly on military lands. As a director of the National Wildlife Refuge Association, I know that this appointment will provide opportunities to work together."
She holds degrees in both Biology (Fisheries) and Ecology from the University of Arkansas and the University of Wisconsin. She also received executive leadership training at Harvard's John F. Kennedy School of Government.
She spent over 29 years with the U.S. Fish and Wildlife Service (USFWS). During her career with USFWS, she served as the NEPA Coordinator in Minneapolis, was the Special Assistant to the Agency's Director, and later in her career was promoted into the Senior Executive Service as the Agency's Northeastern Regional Director for the 13 northeastern states. Before retiring from USFWS, she also served as the Assistant Director of Fisheries and Habitat Conservation. She was the first African American to hold these positions in the 135-year history of the Agency.
As Deputy Geographic Assistant Regional Director in the southeast and Northeastern Regional Director, she has supervised managers on numerous national wildlife refuges, ecological services offices and Fisheries field stations. During her tenure in the Washington Office, she served as the facilitator at the White House Conference on the Environment and received the Presidential Rank Meritorious Service Award. She is named in the 'Arkansas Outdoor Hall of Fame' which honors Arkansans who have made outstanding contributions to the great outdoors.
Fredericksburg, Va.-based Marstel-Day is a woman-owned, small, certified HUBZone business with multiple prime contract vehicles and additional offices in Oakland, Calif., and Alexandria, Va. The firms' Advisory Council members include former Department of the Interior, Department of Defense, National Oceanic and Atmospheric Administration officials, as well as decorated experts in environmental security and climate change. The company has received many awards for its "green" approach to environmental services, including the 2010 Tayloe Murphy Resilience Award from the University of Virginia emphasizing green ethics and commitment to areas of high unemployment and low income (viewable on the UVA website and a local write-up), as well as environmental business achievement awards every year for the past seven years from Environmental Business International.
###