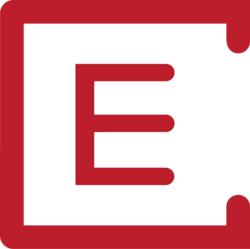 Warren, MI (PRWEB) September 28, 2011
Campbell Ewald has been named one of the top experiential marketing agencies in Event Marketer's Annual "It List." The "It List" highlights the industry's top 100 event agencies in the nation and covers strategic work that has exceeded expectations in a variety of ways.
Event Marketer sites Campbell Ewald's mobile tours and guerilla marketing capabilities as standouts in their experiential portfolio. The publication also applauded CE by stating, "taking high-tech to the next level with its Navy Simulator Tour featuring a 12-passenger ride and video experience. (Their) smart iPad-based backend data tool helps recruiters connect with potential targets." To see and experience these events and mobile tours, go to: http://www.c-e.com/work/capabilities/Experiential-Marketing.html
"We are honored to be recognized for the success our work brings to our clients' business," said Denis Mohr, CE Experiential Marketing Group Director. "Our experiential marketing team brings brands to life with innovative concepts, strategic development and logical precision and we are appreciative of the industry recognition."
About Campbell Ewald
Campbell Ewald is a collaborative marketing communications company that provides clients game-changing solutions. As one of the nation's largest communications brands, Campbell Ewald is made up of a collective of thought leaders with innovative capabilities both traditional and specialized, including advertising; insights and solutions planning; integrated content strategy and development; social, relationship, retail and experiential marketing; interactive/digital; and strategic media planning and buying.
Campbell Ewald has offices in Detroit, Los Angeles, San Antonio, Miami and Washington, D.C. A part of The Interpublic Group of Companies (NYSE:IPG), Campbell Ewald partners with a score of national brands, including Alltel Wireless, Carrier, Chicken of the Sea, General Motors, Ghirardelli, Kaiser Permanente, Olympic Paints and Stains, OnStar, USAA, the United States Environmental Protection Agency, the United States Mint, the United States Navy and the United States Postal Service. Please visit us on http://www.c-e.com, Facebook and Twitter.
# # #