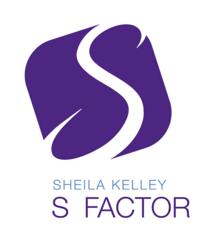 The energy, the presence, the power, the emotion of this amazing group of women mingling together is intense. For one extended weekend we leave our S imprint in sand
Los Angeles, CA (PRWEB) September 26, 2011
Imagine a world where women can embrace their femininity while shedding pounds and getting toned in a scenic location. Believe it or not this world exists, at the S Factor Fall 2011 Retreat, http://sfactor.com/Fall2011Retreat/. Lifestyle brand Sheila Kelley S Factor, http://www.sfactor.com, the original women's workout that combines ballet, yoga, Pilates and pole dancing, will be hosting their next retreat October 13-16 at the Hyatt Regency Monterey Hotel & Spa in Monterey, CA.
Hosted by the CW's Gossip Girl Actress and S Factor Founder Sheila Kelley, the 4-day retreat features classes from the S Factor Workout, the original and most popular pole dancing and feminine movement workout designed by women for women. The S Factor Workout combines core work and sexy feminine power for a life-changing body, mind, heart and soul experience.
At S Factor Retreats, attendees take part in daily S Factor workouts tailored to their comfort level with Sheila Kelley and other renowned S Factor fitness teachers from across the nation. For the rest of the day, retreat-goers take part in carefully planned rejuvenating and enlightening female-inspired activities. These experiences, such as massages, moonlight dances with tribal drums, and blindfolded epicurean feasts bring women into nature and allow for self-reflection. In addition to gaining strength, muscle definition, and flexibility, this retreat aims to boost self-esteem and embrace sensuality in a comfortable environment.
"The energy, the presence, the power, the emotion of this amazing group of women mingling together is intense. The Hyatt Regency Monterey Hotel & Spa is our playground; we own it for one extended weekend to leave our S imprint on the sands of the shore. As one S woman so wisely put it, we are on a 'self honeymoon.'" Sheila Kelley, founder of S Factor says of the upcoming retreat.
Here is a sample itinerary of a day on an S Factor retreat adventure:

7:00 am – 8:00 am ~ Something scrumptious to tempt one's taste buds
8:30 am – 10:30 am ~ S Factor class experience in an exotic outdoor location
11:00 am – 12:00 pm ~ Savory picnic spread on the beach with Sheila
12:30 pm – 2:00 pm ~ Renowned feminine empowerment guest speaker
2:30 pm – 4:00 pm ~ Relax, breathe, refresh
4:30 pm – 5:30 pm ~ Iemanja ocean cleansing ceremony
6:00 pm – 7:30 pm ~ Blindfolded epicurean feast to awaken the senses
8:00 pm – 9:30 pm ~ Sunset dance on the beach with Cuban fusion drummers
That's just a tiny glimpse of what might be in store for attendees at the October retreat. The specific details of signature Sheila Kelley S Factor Retreat Productions are kept secret until the very moment you arrive and in some cases, the moment you arrive at the actual activity. And each retreat raises the bar for the next.
Online registration for the S Factor Retreat can be found on the S Factor website http://sfactor.com/Fall2011Retreat/, as well as video clips, photos and testimonials from the previous retreats in 2010 and earlier this year. Watch and discover the freedom that awaits you.
About S Factor
S Factor is the original and most popular pole dancing and striptease workout designed by a woman for women. Actress, global femme leader, originator of pole dance fitness / feminine movement, and classically trained dancer Sheila Kelley founded S Factor, a radically wild workout that combines ballet, yoga and pole dancing to nurture a woman's natural S shape, promoting health, confidence and empowerment for all ages and body types. S Factor has studios across the country in Los Angeles, New York, Chicago, Houston, San Francisco, Encino and Orange County and offers the classic S journey—a multi-level fitness and empowerment journey that includes pole work, striptease and dance. To learn more about S Factor, please visit http://www.sfactor.com.
Media Contacts:
Paramount Public Relations, Inc.
Jessica Prah, 312-953-3257, jprah(at)paramountpr(dot)com
###