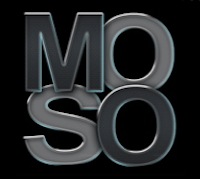 True profitability requires understanding pricing at a granular level.
Rockville, MD (PRWEB) September 23, 2011
Health club management software leader Motionsoft will present a new webinar on understanding profit margins for strategic pricing. The September 28th live presentation will feature Motionsoft co-founder Hossein Noshirvani and Product Manager Jeremy Malin discussing how advanced reporting can empower managers to understand incremental revenue, maximize pricing structure and margins, and increase overall profitability.
"For many gym owners, pricing structure is confined to whether they are a high-end, mid-price, or low cost/high volume model. But true profitability requires understanding pricing at a granular level," said Leigh Kessler, VP of Communications at Motionsoft. "Hossein and Jeremy have phenomenal insight on how gym owners and operators can uncover profits through smart reporting and how they can bring their managers into the process for greater accountability."
The 30-minute webinar will show how smart evaluation of pricing for health and wellness products and services helps gyms and health clubs generate more income. Additionally, Noshirvani and Mailin will provide a better understanding of how standard and advanced reporting capabilities like Motionsoft's can help guide revenue strategy.
Gym owners and operators can register at motionsoft.net/webinars for the free webinar or by clicking here. The event will take place live online on Weds, September 28 at 1:15 p.m. ET, 10:15 a.m. PT.
About Motionsoft
Motionsoft was recently ranked as one of America's 5000 fastest growing private companies in Inc. Magazine's Annual 500/5000 Awards, counting Equinox, Crunch, Gold's Gym, Duke Fitness Center and Starbucks among their 2500 clients in the active lifestyle industry. On July 5, the company launched MoSo, a small, medium & enterprise level cloud-based business & member management software.
# # #