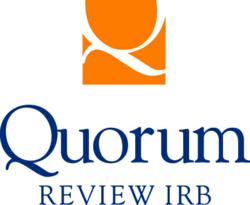 "I am thrilled that Quorum has the opportunity to more firmly establish itself as a national presence," says Cami Gearhart, Quorum's CEO. "This is an important opportunity to place Quorum on both coasts of the U.S."
Seattle, WA (PRWEB) September 27, 2011
Quorum Review IRB is introducing a new ethics board located in Cambridge, Massachusetts. This unique panel includes members from academia with significant expertise in oncology research. The Cambridge Board will begin reviewing studies on October 4, 2011. Quorum will continue to hold 8 board meetings each week.
Oncology is a complex, fast-moving and innovative area of clinical research. With this novel panel, researchers can benefit from IRB members with years of experience in oncology treatment and research. Quorum's broad range of therapeutic expertise will also be supported as members are affiliated with a range of institutions, including Harvard Medical School, Dana Farber, Tufts, and Boston University. "Cambridge is the home of leading universities and innovative companies" says Dr. Michael Rothman, Medical Director, "and the make-up of our Cambridge Board reflects this environment."
The Cambridge Board will meet weekly. Researchers may also submit oncology studies to the next available Board meeting, as Quorum always includes oncology expertise on a panel when a cancer study is presented for review.
"I am thrilled that Quorum has the opportunity to more firmly establish itself as a national presence," says Cami Gearhart, Quorum's CEO. "This is an important opportunity to place Quorum on both coasts of the U.S." Quorum is now the only central IRB to have panels meeting in both the United States and in Canada as well as on both the East and West Coasts. This latest innovation is a reflection of Quorum's commitment to be the IRB of choice when performance matters.
About Quorum Review IRB
Quorum Review IRB is an independent ethics review board that is fully accredited by the Association for the Accreditation of Human Research Protection Programs (AAHRPP) and has been providing ethics review of drug and device trials since 1992. Quorum oversees research in accordance with United States and Canadian human research subject protection regulations, guidelines set forth by the International Committee on Harmonisation (ICH), and principles of the Belmont Report.
Quorum's best-in-class service and support includes 3 protocol board meetings a week, daily amendment board meetings, 24 hour site review turnaround, 36 hour amendment review turnaround, a secure web portal, and Smart Forms for online submissions. Quorum can review studies in the United States and Canada.
# # #