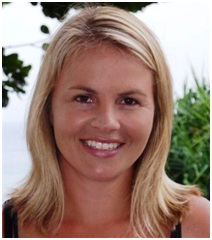 We're delighted to be recognized for our innovative SnapTag technology, which has been used to advance creative storytelling, deliver content and interact with mobile fans.
Denver, CO (PRWEB) September 22, 2011
SpyderLynk, creator of the SnapTag™, a logo-centric, more accessible QR Code alternative, is proud to announce that it's CEO and Founder, Nicole Skogg, has been chosen by The Producers Guild of America, in association with Variety, as one of its 2011 "Digital 25" Leaders in Emerging Entertainment.
The "Digital 25" program recognizes the 25 leading visionaries, innovators and producers who have made significant contributions to the advancement of storytelling through digital media. In addition, the program strives to acknowledge producers or creators that have enabled the production and/or distribution of digital entertainment in the areas of Internet (Broadband), Interactive Television, Visual & Digital Effects, Console & PC (Multi-User Online) Gaming, Home Entertainment, Mobile and Digital Animation.
Nicole was recognized for SpyderLynk's innovative SnapTag technology and its use by the entertainment industry in several recent DVD launches of blockbuster films such as Warner Brothers "Inception" and Sony Pictures "This Is It". During the Inception campaign, film buffs were able to "snap and send" a photo of the "Inception totem" SnapTag with their mobile phones to receive new content each week including never-before-seen videos, helping Warner Brothers to promote the DVD release. To launch the greatest Music Entertainment DVD of all time, Sony Pictures used SnapTags on advertising for the Michael Jackson "This Is It" DVD release, which delivered a sneak peek clip of the video to mobile fans, as well as an opportunity to purchase the video and become a Facebook Fan.
"It's a great honor to be a part of such an esteemed group of forward-thinking colleagues who are using digital technology innovation to deliver engaging entertainment," said Nicole Skogg. "We're delighted to be recognized for our innovative SnapTag technology, which has been used to advance creative storytelling, deliver content and interact with mobile fans. Both Warner Brothers and Sony Pictures used our pioneering technology to promote important DVD releases, which allowed them to interact with fans to build excitement and momentum just before the releases."
The Guild's 4,500 members, including producers of film, television and new media, along with a distinguished Digital 25 Advisory Board, voted for this honor. Recipients will be honored at an exclusive reception on Monday, October 17th, as part of the Variety Entertainment & Technology Summit at the Digital Hollywood Conference, at the Ritz-Carlton Marina Del Ray.
About SpyderLynk
SpyderLynk is a mobile activation and marketing platform company. SnapTags and Social SnapTags are SpyderLynk's proprietary 2D Mobile Barcode solutions enabling marketers to use meaningful logos and icons as interactive marketing tools. Consumers with smart or standard camera phones can activate SnapTags placed on packaging, advertising, signage or screens. A smart, algorithm-driven platform powers campaigns ranging from simple to sophisticated accelerating purchase cycles and driving marketing results. Brands such as Coke Zero, Revlon, L'Oreal, MillerCoors, Warner Brothers, Toyota, Bud Light and others are using SnapTags and Social SnapTags to activate best in class marketing and accelerate their social connections. Based in Denver, Colorado, SpyderLynk was founded in 2006 and can be found online at http://www.spyderlynk.com. Follow us on Facebook (facebook.com/snaptag), Twitter (@SpyderLynk) and through the #SnapTag hashtag.
About The Producers Guild of America
The Producers Guild of America is the non-profit trade group that represents, protects and promotes the interests of all members of the producing team in film, television and new media. The PGA has over 4,500 members who work together to protect and improve their careers, the industry and community by providing members with health benefits, employment opportunities, the creation of fair and impartial standards for the awarding of producing credits, as well as other education and advocacy efforts such as promoting sustainable production practices. Visit http://www.producersguild.org and http://www.pgagreen.org for more information.
###