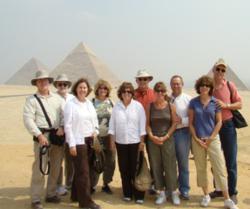 This trip was an unforgettable memory my daughter and I will always treasure.
Tucson, AZ (PRWEB) September 27, 2011
Tucson-based Gateway Destinations introduces custom tours to Europe. These specialty travel journeys offer leisure travelers a one-of-a-kind adventure designed to fit the specific interests and budget of each group. Whether traveling solo, one couple or several traveling together, or family members spending quality time together, each itinerary is tailor-made to provide travelers with an exclusive vacation experience.
These custom tours are available throughout Europe, Ireland and the United Kingdom, with an emphasis on France and Italy vacations. According to Gateway owner, Jan Acorn, "A custom tour allows for unique and "off-the-beaten-path" experiences that our clients find more exciting and enriching. They may be escorted by one of our professional tour leaders, or designed as an independent journey for more adventurous or experienced travelers."
Perhaps summed up best by one of Gateway's custom tour clients who recently traveled to Tuscany with her daughter, Theresa P. says, "Our mother/daughter trip to Italy was everything we hoped for and more. We enjoyed a unique adventure that included time in the great cities of Florence, Siena and Rome, but also relaxing time in the Tuscan countryside with our knowledgeable personal guide, Paolo. This trip was an unforgettable memory that my daughter and I will always treasure."
For further information about custom tours, contact Jan Acorn with Gateway Destinations toll free at 888-429-1242. You may also visit their website at http://www.gateway-destinations.com.
About Gateway Destinations
Gateway Destinations, LLC, an affiliate of Bon Voyage Travel, provides travel planning services for individuals, couples and small groups to foreign destination as well as Alaska and Hawaii. In addition, Gateway creates custom small group tours (escorted or unescorted) and specializes in guided tours for women.
###