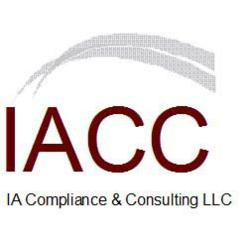 "Working with you to meet your investment advisor compliance needs"
The Woodlands, Texas (PRWEB) September 27, 2011
IA Compliance & Consulting can help Advisers stay in compliance with Rule 206(4)-7 of the Investment Advisers Act of 1940.
SEC Rule 206(4)-7 requires federally registered investment advisors to conduct a review at least annually to determine the adequacy and effectiveness of the implementation of the investment advisor's written policies and procedures. The following the steps listed below are not an exhaustive list but they cover the main areas that you should consider in your review.
Step 1: Conduct an effective "risk assessment" of your business. Your risk assessment should be designed to be used as an overview of various aspects of the Firm's day-to-day business and of the various compliance risks associated with the business. A few key questions to address are: have there been recent changes in business operations, services provided and/or personnel hired?
Step 2: Conduct a review the firm's policies and procedures to determine their adequacy and the effectiveness of their implementation. At a minimum, there should be a review of the critical areas identified by the SEC staff which include:

portfolio management, including the allocation of investment opportunities
among clients and the consistency of portfolios with clients' investment
objectives, disclosures and regulatory restrictions;
trading practices, including satisfying the duty of best execution and the use of
client commissions to obtain execution research or other services;
proprietary trading of the adviser and personal trading by employees;
the accuracy of disclosures made to investors, clients and regulators, including
account statements and advertisements;
safeguarding of client assets from conversion or misuse;
accuracy of books and records;
marketing advisory services, including the use of solicitors;
valuing client holdings and assessing fees;
protecting the privacy of client records and information; and
business continuity.
Step 3: Conduct quality control and testing to determine whether your compliance activities are in sync with your compliance policies and procedures. Ensure your CCO is knowledgeable regarding the Investment Advisers Act.
Step 4: Conduct a review of everything that has happened in the compliance program during the previous year. Prepare a report and discuss the report with management. Update or revise the necessary areas and last but not least, update your policies and procedures to take into account any changes within your business during the year. If a firm maintains good compliance policies and procedures and keeps up on changes, it has its risks covered.
IA Compliance & Consulting can provide services as part of the annual review and risk assessment process as well as any other compliance issues you may have. [Suzette Surman and [Karen Haggerty have almost 40 years of combined industry compliance service. They have extensive knowledge of the industry rules and regulations at both the SEC and state levels.
For more information, please visit http://www.iacomplianceandconsulting.com or contact us at 832-559-8171.
###