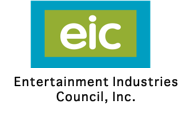 Washington, D.C. (PRWEB) September 23, 2011
The Entertainment Industries Council, a National Recovery Month partner, encourages you to help the Substance Abuse and Mental Health Services Administration highlight National Recovery Month 2011 and the events dedicated to recovery. Show your support for recovery by uploading photos and entering the Recovery Month Flickr Challenge.
To enter the Challenge, upload your photos to Flickr and use "Recovery Month 2011" to tag each photo. The winner will be determined by the Substance Abuse and Mental Health Services Administration based on the most photos tagged and uploaded by one Flickr account by October 31, 2011. The winner of the Challenge will be announced on SAMHSA's Recovery Month website and social media properties, and will be recognized at the January Planning Partners meeting.
By uploading your photos on Flickr and using the "Recovery Month 2010" tag, you will help show the importance of events, raise awareness of Recovery Month, and show that recovery is possible.
SAMHSA encourages you to post the photos with the "Attribution Creative Commons" license to allow for future use of the photos by Recovery Month and SAMHSA. By using the "Attribution Creative Commons" licensing, and including the name, date, and location of your event, your photos may be highlighted and used in the Road to Recovery programming or other Recovery Month materials.
For detailed instructions on joining Flickr, uploading photos, and tagging photos as "Recovery Month 2011," please visit the Flickr Challenge page on SAMHSA's website .
Recovery Month partner, Entertainment Industries Council (EIC), a non-profit organization, was founded in 1983 by leaders of the entertainment industry to bring the power of the industry to bear on communication about health and social issues. The organization is considered to be the chief pioneer of entertainment advocacy outreach and one of the premiere success stories in the field of entertainment education and information resources for entertainment creators, through innovative and time-proven services and methods of "encouraging the art of making a difference" from within the entertainment industry.
EIC also produces the simulcast national television special PRISM Awards Showcase which addresses accurate portrayals of substance abuse and mental illness: prevention treatment and recovery. EIC also addresses issues such as diabetes, ADHD, foster care, women's health, firearm safety and injury prevention, sun safety and skin cancer prevention, human trafficking, terrorism and homeland security, eating disorders and obesity, seat belt use and traffic safety, and HIV/AIDS prevention. It has also launched an initiative to increase the public profile and interest in science, engineering and technology.
###