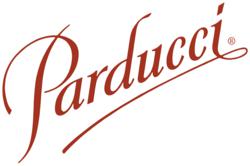 "This is an opportunity to demonstrate our shared values and inspire others," says Parducci Partner, Tim Thornhill.
Hopland, CA (PRWEB) September 27, 2011
Parducci Wine Cellars (PWC) has opened a tasting room on the grounds of the Real Goods Solar Living Center (SLC) in Hopland, 16 miles south of the PWC's historic tasting room located at the winery in Ukiah. Wine tasting and sales are located within the Real Goods Store on the Solar Living Institute (SLI) campus, which has been crowned the 'Greenest Store in the Nation'. A percentage of all PWC sales will benefit the sustainable living educational programs of Solar Living Institute (SLI), a 501c3 nonprofit corporation.
"We are partnering with the Solar Living Institute to support our commitment to a sustainable lifestyle and ongoing environmental education. This is an opportunity to demonstrate our shared values and inspire others," says Parducci Partner, Tim Thornhill.
The Parducci tasting room at SLC is a full tasting room where visitors may purchase wine to take home as well as for picnicking alongside the picturesque pond, home to flocks of ducks and geese. Plans call for an organic garden and Biodynamic® demonstration vineyard down the road.
About Parducci Wine Cellars:
parducci.com America's greenest winery, Parducci Wine Cellars twice (2007, 2009) received the Governor's Environmental and Economic Leadership Award, California's highest environmental honor. The company, owned by Tom and Tim Thornhill and Paul Dolan, operates with high standards and broad eco-practices: carbon neutrality, use of 100% green power, certified sustainable farming practices, support of local family farms and the Mendocino community, water reduction, reuse and recycling programs and earth-friendly packaging.
Real Goods Solar, Inc.
realgoodssolar.com is a leading solar energy integrator in California and Colorado, having installed over 7000 residential solar electric systems, and over 10 megawatts of commercial solar. Real Goods Solar offers turnkey solar energy services, and has 33 years of experience in sustainability, beginning with the sale in 1978 of the first solar photovoltaic, or PV, panels to the public in the United States. Real Goods offers renewable lifestyle products and educational classes through their Hopland, CA retail store and the Solar Living Institute in Hopland, a 12-acre demonstration site for solar and renewable energy.
###