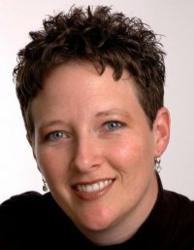 As a small business owner, you MUST be visible. If your business isn't visible to potential clients and customers, then you might as well close the doors.
(PRWEB) September 24, 2011
The White House announced that it expects 2011 to end with a 9.1 percent unemployment rate, with similar rates to follow all throughout 2012. For unemployed Americans -- and those who are under-employed or who have stopped looking altogether -- this is not the good news they were likely hoping for.
Amazon #1 best-selling author and marketing specialist Jeanna Pool, Founder of Marketing for Solos® (a division of CATALYST creative, inc, her own award winning marketing and design firm), has answers. Her book "Marketing for Solos" (marketingforsolos.com) presents the necessary know-how for launching and successfully controlling a one-person small business. Jeanna is an expert in both marketing that gets results and design that actually sells -- two disciplines that very few can bring together successfully.
There is one ray of hope in today's economy, though: many Americans have decided to start their own business as solo small-business owners.
But for these brave individuals, starting a one-person small business can be quite the task. While many come from corporate backgrounds and excel at what they do, they struggle with acquiring their own clients and marketing their services.
So how exactly can solo business owners promote their services? And what tips are specifically needed to in today's struggling economy?
-- How to launch a one-person small business in today's economic climate
-- How to market your expertise, skills, and experience
-- How to go from a corporate environment to being fully in charge
-- How to find new clients and convince them to jump on board
Jeanna has most recently appeared on "Real Views & Real News" on KFNX-AM Phoenix, "Evening Edition" with Andy Petersen WMT-AM Iowa, "Live with Lee" on 630AM WLAP-AM Lexington KY, "Morning Blend" on FOX News Radio KOLE-AM Texas, "Breakfast With Nancy" on KOPT-AM Oregon, and several others.
To book an interview with her for yourself, please contact Rebecca Fuentes at rebecca(at)allenmediastrategies(dot)com
###