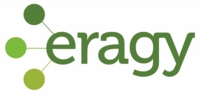 Durham, NC (PRWEB) September 23, 2011
Eragy, a leading provider of award-winning energy management software applications and services, is proud to announce its sponsorship of Team NJ in the 2011 Department of Energy Solar Decathlon.
The U.S. Department of Energy Solar Decathlon is an award‐winning program that challenges 20 collegiate teams to design, build, and operate solar‐powered houses that are cost‐effective, energy‐efficient, and attractive. The winner of the competition is the team that best blends affordability, consumer appeal, and design excellence with optimal energy production and maximum efficiency. Sponsored by the U.S. Department of Energy (DOE) and the National Renewable Energy Laboratory (NREL), this biennial competition aims to draw public awareness of smart energy practices.
Led by Rutgers The State University of New Jersey and the New Jersey Institute of Technology (NJIT), Team NJ is a joint‐effort, multidisciplinary team comprised of students and faculty members who represent the future of green building in New Jersey. Team NJ's house concept, code named "eNJoy", has been refined over the course of the past year and was eventually selected as one of 20 international finalists in the competition.
As part of its sponsorship, Eragy supplied the team with the premium version of its Watt's on Now! energy management application and service for Control4® systems. The Eragy app, working in conjunction with an eGauge power sensor and the home's Control4 system, provides real-time information on the home's energy consumption and on the energy generated by the home's solar energy system.
When designing the eNJoy concept, Team NJ wanted to create a real-life example of technology helping the average homeowner gain awareness and control of their energy consumption and better understand the value of using a renewable energy source to offset their energy needs.
"Team NJ was very excited to use Eragy's latest generation energy management application to help visualize eNJOy's energy consumption and solar energy generation", said Jason Valdina, NJIT faculty advisor on the home automation aspect of the house's design. "Eragy's energy application enables us to demonstrate the tremendous value of engaging and educating homeowners on home energy management."
"Eragy is very proud to sponsor Team NJ in this extraordinary competition", said Mark Komanecky, Vice President of Sales and Marketing for Eragy. "It has been a pleasure working with these exceptional students and helping them promote the value of energy conservation and renewable energy generation."
Team NJ's eNJoy and the other homes in the competition will be on display in the National Mall's West Potomac Park in Washington, D.C. from September 23 to October 2. For more information about the competition, visit http://www.solardecathlon.gov.
About Eragy
Eragy, Inc. is a leading provider of award-winning energy management software applications and services. Eragy's initial services include energy monitoring, intelligent demand management and smart home system monitoring. Users can achieve energy cost savings of up to 30% per month. Eragy enables its dealers to generate recurring revenue via energy monitoring, demand management and smart home monitoring services. http://www.eragy.com.
About Solar Decathlon
The Solar Decathlon is an international competition in which 20 teams of college and university students compete to design, build, and operate the most attractive, effective, and energy-efficient solar-powered house. The Solar Decathlon is also an event to which the public is invited to observe the powerful combination of solar energy, energy efficiency, and the best in home design. The United States Department of Energy (DOE) and the National Renewable Energy Laboratory (NREL) sponsor the international biennial event. http://www.solardecathlon.gov
About Team New Jersey "eNJoy™"
Team New Jersey is a collaborative partnership between Rutgers University and The New Jersey Institute of Technology (NJIT), who together are competing against 19 other international colleges and universities to design and build the most efficient solar powered home imaginable. Over the course of the past year, the design and manufacturing of the house concept (code named "eNJoy") has been refined, and it was eventually selected as one of 20 international finalists in the competition. Ultimately, the house will be transported to Washington DC where it will be assembled and viewed on the National Mall for three weeks in the Fall of 2011. http://www.solarteamnj.com
###