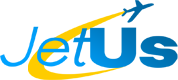 Miami Beach, FL (PRWEB) September 24, 2011
Dupont Plaza Travel, a Miami-based travel agency established in 1963 that specializes in commercial accounts, has partnered with JetUs in order to provide its very high end list of clients an option to book private charter. Dupont has a reputation for providing their clients with only the best in class travel services, making a partnership with JetUs a perfect fit. The technology behind the JetUs system is a direct correlation and joint venture between JetUs, LLC and Sabre Travel Network, the world's leading travel and collaboration management solution.
The JetUs system is a web-based reservation tool that provides a fully integrated system, working with only the highest safety rated operators in private aviation. It is a one-step tool that allows shopping for private charter a much easier and less time consuming process that it has been in the past. As airlines continue to reduce routes, business executives are forced to spend valuable time on connections when trying to get to their destinations; and with the capability of the JetUs tool, travel agents are able to book these executives on one flight saving them both their time and money while in an environment that allows them to continue working while in transition.
Dupont Plaza Travel clients will now have the charter market at their fingertips so they can instantly find, book, and manage private charter services. This relationship introduces an untapped customer base to the ever-growing business travel solution of private charter.
###