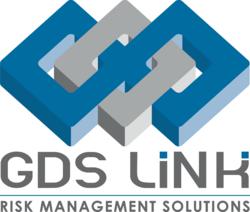 Dallas, TX (PRWEB) September 26, 2011
GDS Link, a global provider of customer-centric risk management and process automation solutions, announced an addition to its Connector Library with the integration of TARGUSinfo's Contact Quality Rating and Multi-Point Identity Confidence verification solutions and its On-Demand Lead Scoring solution.
"We are constantly seeking out valuable data sources that we can make available to our clients via our Connector Library. The solutions from TARGUSinfo helps to augment the extensive list of quality data bureaus available to our clients through our risk management solution, DataView360™, "said Paul Greenwood, president of GDS Link. "Our Connector Library links more than 30 data providers – some with multiple databases – around the world, removing a key barrier to implementing and managing custom scorecards, risk and fraud-based rule sets."
"We're thrilled that GDS Link is providing our scoring and verification solutions to their clients," said Mitchell Young, Senior Director of Risk and Payment, TARGUSinfo. "TARGUSinfo understands the growing challenges GDS Link's clients face when trying to accurately verify the identity of consumers. To help their clients effectively manage risk, our solutions provide unmatched confirmation of data linkages in wireless phone numbers and hard-to-find data, and we're experts in providing verification where other services are deficient."
The Connector Library enables GDS Link's clients, as well as those of its reseller partners, to leverage a robust set of data sources in support of current and future scoring solutions quickly and cost effectively. The flexible system design allows for rapid integration with existing systems. Clients can leverage GDS Link solely for data access, or incorporate the data with their implementation of DataView360. DataView360 was architected to derive continued value from financial institutions' investment in legacy applications while also delivering enhanced functionality and flexibility to the risk management community.
About GDS Link LLC
GDS Link is a global provider of customer-centric risk management and process automation solutions. The company specializes in advanced software designed to support the access and aggregation of disparate data sources and the rapid implementation of custom credit scorecard models and risk management policies. Its technology acts as the enabler for organizations to effectively manage the risk of their customer throughout its lifecycle including Portfolio Management. Familiar with the large investments made by institutions in their legacy applications, GDS Link's flagship solution, DataView360™, was architected to derive continued value from these systems while delivering enhanced functionality and flexibility to the risk management community.
For more information on GDS Link or its solutions, visit the company at http://www.gdslink.com.
About TARGUSinfo
TARGUSinfo, the trusted provider of On-Demand Insight® to the most recognized brands, links and delivers 300 billion real-time attributes a year to drive smarter and more profitable customer interactions on the Web, over the phone and at the point of sale. For more than a decade, America's top brands and most respected companies have turned to TARGUSinfo to enable improved audience targeting, better customer experiences, higher conversion rates and increased customer lifetime values by using TARGUSinfo identification, verification, scoring and location solutions. TARGUSinfo offers a complete range of solutions to help organizations make better real-time decisions leveraging patented processes built on a proprietary network of hundreds of data feeds and its unique predictive analytics capabilities. A profitable and privately held company, TARGUSinfo is headquartered in Vienna, Va. with offices in San Diego, Chicago, San Francisco and New York.
For more information, visit http://www.TARGUSinfo.com.
# # #