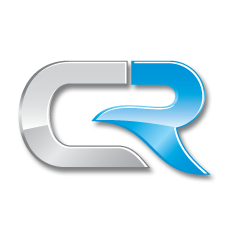 "The feedback we've received from the attendees has been overwhelmingly positive," noted Chrome River SVP of Client Services, Anne Becknell.
Los Angeles, CA (PRWEB) September 23, 2011
Chrome River Technologies, a leading provider of expense reporting and invoice automation solutions, happily announces the success of its 2011 Customer Seminar where attendees enjoyed training, inspirational and strategic speakers, peer interaction and delightful entertainment.
Held on September 12 and 13 at Universal City, the Chrome River Customer Seminar marked a milestone of growth and achievement. Attendance at this year's event more than doubled, reflecting Chrome River's rapid client base expansion. "We're just 8 months into 2011 and we've already surpassed last year's customer subscription growth by 25%," said Dave Terry, Chrome River Co-founder and COO, "and we've expanded our industry reach beyond legal, accounting and consulting services to include financial and investment banking, biopharmaceuticals, education solutions, and sports and entertainment organizations."
Attendees consisted of administrative professionals from law firms and corporations all around the globe. "The feedback we've received from the attendees has been overwhelmingly positive," noted Chrome River SVP of Client Services, Anne Becknell. "They took away tangible insights they could apply to their day-to-day problems. We are extremely pleased with the success of this event."
Chrome River Co-founder and CEO, Alan Rich, a leading expert on financial software design for professional service firms, provided a fascinating keynote address that explored the psychology and motivation behind recent expense fraud schemes that landed many high profile lawyers and executives behind bars. Relying on tips from the CIA's Counter Terrorism Unit, Rich offered down-to-earth solutions for fraud avoidance and detection.
One Accounts Payable Director of a 1,200-professional law firm summed up the Seminar this way: "This was the best conference I have been to in a long time. The information and material presented was extremely valuable. The upcoming enhancements will keep Chrome River on the move for sure and a leader in the industry. It's great to see a vendor such as Chrome River that is so willing to take client feedback and incorporate it into making the product second to none."
"I love coming back to the Chrome River family reunions," said John Marquedant, President of JFPM Consulting. "Chrome River knows how to connect with their attendees with content that is both actionable and measurable."
"The Chrome River sessions were informative and fun. I have a ton of ideas now to bring back to my team," reported Briana McCann, Assistant Financial Systems Manager for Blank Rome.
Several best-of-breed industry vendors and Chrome River trusted partners were also in attendance at the conference, including ALP Consulting & Development, Basal Enterprises, CoreTech Leasing, DataFusion Technologies, ELITE, Global Exchange Group, and IntApp.
Chrome River showcased INVOICE, their newest product released less than a year ago and to which 25% of their clients are already subscribed. With exceptional customer service and superior product design, Chrome River proves that, even in a challenging economy, organizations want innovative technology that can increase operational efficiency and reduce costs.
About Chrome River
Chrome River Technologies, Inc. provides expense reporting and invoice automation solutions that uniquely combine the latest available internet technologies with over 25 years of financial systems experience. Chrome River delivers immediate payback via a "Software as a Service" delivery model that requires no hardware, no software, and no long-term commitment. This unique service is easily configurable to meet the needs of organizations worldwide with complex expense management policies and collaborative approval processes. Additional information about Chrome River Technologies, Inc. and its solutions may be obtained by phone at 1.888.781.0088 or by visiting the company website at http://www.chromeriver.com.
MEDIA CONTACT
Julie Davis
Chrome River Technologies
Tel: 888.781.0088 x701
Email: julie(dot)davis(at)chromeriver(dot)com
# # #