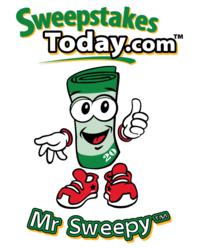 (PRWEB) September 26, 2011
http://www.sweepstakestoday.com "I was in total shock!" Cheryl Burgess exclaimed recently when asked about her recent win that made her a member of the 10K club at Sweepstakes Today (http://www.sweepstakestoday.com). She was notified of winning an all expense paid trip to Monterey, California for four days by phone, and the value of the prize took her into the website's top winner category and makes her a member of the exclusive 10K Club there.
The trip, given away by SuperCuts, also includes race car driving lessons at the Laguna Seca Raceway in Monterey.
Asked how she felt winning her big price, Burgess admitted to feeling euphoric, exhilarated and even overwhelmed. "I try to keep calm," she said speaking of the phone call announcing her win," but I don't think I did a good job. The person who called was trying to explain the details to me but my mind was screaming 'I can't believe this!'"
Burgess began entering sweepstakes in general in 2004 and started using SweepstakesToday regularly about four years ago, she said. "I'd won smaller prizes, like a $200 Visa gift card and a digital camera – things like that, but never a truly big prize."
As an experienced online sweepstakes winner, Burgess has come to recognize the flat envelopes that arrive announcing her winnings. So has the rest of her family. "My family knows when that envelope comes, that it's usually something very good," she added.
Her favorite thing about Sweepstakes Today is how easy it makes to enter the sweeps she stated.
In addition to entering sweeps on her own behalf she sometimes enters a contest that has a prize she knows a friend or family member would love.
Although she has yet to win on behalf of someone else, she was delighted to take her sister along on her big trip.
###