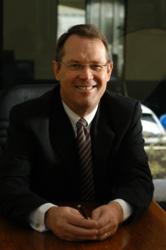 Melbourne, Austrailia (PRWEB) September 25, 2011
The Directors of Senetas Corporation Limited (ASX:SEN), Australia's world-leading data protection company, today announced that the company had been granted Trademark Registration throughout the United States for the name SENETAS®.
The company has been formally notified by the United States Patent and Trademark Office that an application lodged in November 2009 to register the name SENETAS was examined and granted to Senetas Corporation Limited on August 23, 2011.
Senetas Corporation CEO, John DuBois said the company, which successfully trademarked SENETAS in Australia, has lodged applications for trademark registration across other key geographies in which the company operates, or where its products are sold through reseller partners.
About Senetas Corporation
Senetas Corporation Limited (ASX Code: SEN) is an Australian ASX-listed public company and is the world's leading developer and supplier of high speed network encryption hardware products. Its products are accredited to international government security standards (FIPS 140-2 Level 3 and Common Criteria EAL4+). Accreditation of a product to these levels ensures trust in the design, operation and reliability of the tested solution as measured against international criteria and tested by licensed laboratories.
Senetas Europe Limited based in the UK, manages the UK and European reseller network. Senetas products are now sold by channel partners in more than 40 countries. Customers include government, military, law enforcement and regulatory agencies, as well as leading financial institutions in Australia, USA, Middle East, Asia, and Europe.
###