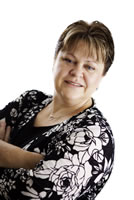 Our intention is to enable small and medium sized businesses to compete at an even level with big business.
Brisbane, Qld (PRWEB) September 27, 2011
Search Engine Academy Australia has opened registration for new one day SEO training sessions following feedback that one day specific workshops would be more accessible for business owners. Registration for each workshop is limited to fifteen people, with bookings now being taken for Brisbane, Gold Coast and the Sunshine Coast.
"Student numbers are intentionally kept small to ensure individual attention and immediate feedback for any questions that arise throughout the day. Our aim is to empower students with the necessary SEO techniques that can be put into practical use immediately," said Sue Cooper.
The workshops focus on targeted areas of SEO and internet marketing, such as Social Media, Google Analytics, as well as SEO for Local Search. Each workshop is taught via a 'hands-on' approach with the use of everyday language, without the confusion of technical terms and complicated instruction.
Cooper said, "Our intention is to enable small and medium sized businesses to compete at an even level with big business. The advent of internet marketing and social media means those who put in the effort will reap the rewards, no longer those with the biggest cheque book."
The workshops are highly relevant to business owners; with personal attention being given to the clients own business goals by the trainers. Workshops provide a friendly 'forum' environment where students are encouraged to ask questions and engage in open discussions with the trainers and fellow students, with trainers providing supportive feedback.
"Having a successful online business removes geographical barriers, especially for business who sell products online. No longer are they limited by the driving distance a customer is willing to go – an online shop now has the audience of the nation at their disposal," said Cooper.
Search Engine Academy Australia also provides two, three and five day SEO workshops throughout Queensland, Sydney and Melbourne with plans to extend workshop availability to all of the capital cities around Australia within the next six months.
For more information about this article or Search Engine Academy in Australia, contact Sue on +617 3818 7834 or visit the website.
About Search Engine Academy Australia:
Search Engine Academy Australia is part of the international SEO training provider Search Engine Academy, founded by John Alexander and Robin Nobles more than 10 years ago. A standardised curriculum is taught at all their academies around the world. Sue Cooper has a background in web development dating back to the mid 90's and has had an enthusiastic passion for online success since 2003.
###