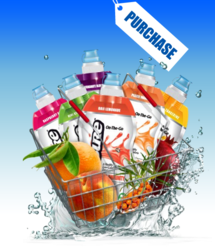 Assure is a grass roots global green brand and a natural fit with amazon.com

Chuck Miller EVP Assure
Los Angeles, CA (PRWEB) September 25, 2011
Assure Water is a pioneer in the all-natural functional water category being first to market on many fronts with ingredients and packaging such as D-Ribose and plant based Omega-3 along with eliminating the standard plastic pet bottle and providing a BPA free pouch with a sports cap. "We are a natural for online sales our pouches create a much smaller carbon footprint than plastic bottles which means more economical shipping cost". We hope everyone will go to Amazon.com and try Assure Water and most importantly leave a ranking of the product, it will provide our R&D department with valuable feedback stated Chuck Miller EVP Assure Water.
About Amazon
Amazon.com, Inc. is a US-based multinational electronic commerce company. Headquartered in Seattle, Washington, it is often called the world's largest online retailer. Amazon has websites and delivery for the following countries: United States, Canada, United Kingdom, Germany, France, Italy, Spain, Austria, Japan, China, Netherlands, Sweden, and India. It also provides international shipping to certain countries for some of its products.
In August 2007, Amazon announced AmazonFresh, a grocery service offering perishable and nonperishable foods. Customers can have orders delivered to their homes at dawn or during a specified daytime window. Delivery was initially restricted to residents of Mercer Island, Washington, and was later expanded to several ZIP codes in Seattle proper. AmazonFresh also operated pick-up locations in the suburbs of Bellevue and Kirkland from summer 2007 through early 2008.
Jeff Bezos founded Amazon.com, Inc. in 1994 and the site went online in 1995. It is named after the Amazon River one of the largest rivers in the world. Amazon.com started as an online bookstore, but soon diversified, selling DVDs, CDs, MP3 downloads, computer software, video games, electronics, apparel, furniture, food, and toys.
About Assure Food and Beverage Company
Instead of the traditional glass bottle, plastic bottle, or metal can, Assure On-The-Go all natural healthy waters are packaged in innovative, single-serve flexible pouches with a tamper evident sports cap.
Not only are these containers easy to carry and drink from when you're on the go, they're also better for the environment. They're lighter and more compact than plastic bottles of the same capacity, and they use 30% times less material -- which means they cost less to ship, less to store, and save on fuel and energy at every point in the production cycle
We at the Assure Beverage Company are just like you — active people who are doing whatever we can to remain fit and healthy so we can get the most out of life. We created ASSURE™ On-The-Go functional water to help us — and you — to do just that!
Each product contains a proprietary formulation created for specific areas important to active people like us: physical performance, memory, bone & joint health, increased energy, and all-around well-being. All products are low calorie, low sodium.
ASSURE green packaging is leading the industry with innovative packaging utilizing the pouch as a solution to the plastic bottle. The pouch is designed to function like a bottle with a sports cap and contoured shape that mimics a bottle. The packaging is also lighter and more compact which will also save in fuel cost and shipping.
ASSURE packaging is well suited for the active adult because of the unique single serve high impact flexible pouch with a sports cap.
###