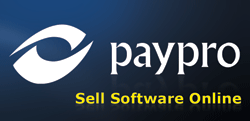 we will announce exciting, new and exclusive features that will make their debut at these conferences
Toronto, Canada (PRWEB) September 23, 2011
PayPro Global the eCommerce platform for global software and digital product distribution announced today that it will sponsor SWRUS and ISDEF and take part in Sociality Rocks! Conference this September.
The above mentioned conferences will take place on the following dates:
September 24-25, SWRUS Conference, Kiev
September 27-28, Sociality Rocks! Conference, Kiev
September 29 – October 2, ISDEF Conference, Moscow
The PayPro Global team will be represented by Matthew Silverman (CEO), Eugen Rosca (Sales Manager) and Alex Rudnitsky (Development Manager).
This year, PayPro Global will feature a presentation on the topic of shopping cart conversion optimization and host a workshop where the participants will be given individual checkout process analysis, also they will be provided with custom solutions to increase sales and conversion rates with PayPro Global tools.
"We are looking forward to the upcoming events, especially because we are eager to meet our partners in person as well as getting to know new participants. Besides the official program, we will announce exciting, new and exclusive features that will make their debut at these conferences" said Matthew Silverman, CEO of PayPro Global.
About PayPro Global
Founded in 2006, PayPro Global, Inc. develops and hosts an eCommerce solution that allows anyone to easily sell software online. PayPro Global supports more than one hundred currencies, all major credit and debit cards, and a wide variety of payment options. The company also offers software developers state-of-the-art licensing, activation, and anti-piracy protection for their applications. PayPro Global is headquartered in Toronto, Canada, with development centers in Ramat Gan, Israel and Lugansk, Ukraine, and regional offices in Milwaukee, USA, and London, UK.
Web site: http://www.payproglobal.com
Contact
Matthew Silverman, CEO
PayPro Global, Inc.
Suite 1117
250 The East Mall
Toronto, Ontario
M9B 6L3
Canada
Phone: +1-646-873-6857 (Canada)
###