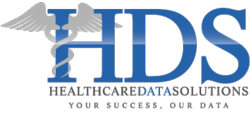 Foothill Ranch, CA (PRWEB) September 23, 2011
Jim Mulholland has joined Healthcare Data Solutions as an Account Manager. Mr. Mulholland has over 15 years experience working within the pharmaceutical industry. His focus has been in Account Management and Business Development for data, sampling, and direct marketing programs. Jim will be primarily assisting with the development, expansion and management of HDS' Prescriber Validation and data services.
Prior to joining Healthcare Data Solutions, Mr. Mulholland served as an Account Executive for IMS Health, and a Brand Director for Medi-Promotions.
"We are excited to have Jim join the HDS team," said Chris Lundgren, HDS VP of Sales. "With our new real-time prescriber verification services, and the other solutions we have to serve the pharmaceutical services community, such as email and solutions to Track Aggregate Spend, we need sales professionals of Jim's caliber to make sure our customers get the very best service in the industry."
Mr. Mulholland will be based in New Jersey where he resides with his family.
About Healthcare Data Solutions
Healthcare Data Solutions is an original source data compilation company focused on building and distributing Physician, Pharmacy, Dentist, Nurse and Hospital databases. HDS provides healthcare data, physician validation programs, data processing, web services and new customer acquisition programs for leading healthcare firms. With over 2 million healthcare provider profiles and 1 million healthcare provider emails, HDS is the fastest growing healthcare data services company in the United States. For more information, visit HealthcareDataSolutions.com.
###