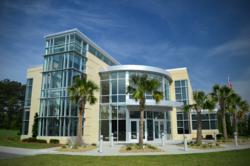 On behalf of the 800 HAEA members who attended this important meeting, I would like to thank BDI for its efforts to ensure the availability of life saving medicines.
Columbia, SC (PRWEB) September 26, 2011
BDI Pharma, Inc. (BDI), the nation's fastest growing national distributor of specialty biotherapeutics, was recently instrumental in providing significant support for the Hereditary Angioedema Association's (HAEA) National Patient Conference on September 16th through 18th held in Las Vegas. The company, whose expertise lies in the handling of specific biopharmaceuticals such as those used to treat HAE symptoms, has provided support to the HAEA for the past two years.
In the weeks leading up to the conference, BDI Pharma also worked diligently with each of the pharmaceutical companies that manufacturer HAE therapies to increase access to treatments for acute HAE episodes. "Traditionally, as a distributor of specialty pharmaceuticals and plasma derivatives including specific therapies indicated for HAE, BDI Pharma does not have the opportunity to work directly with patients," stated Edward Stiefel, Jr., Co-President of BDI Pharma. "Naturally, we welcomed the opportunity to be an integral part of the HAEA Patient Conference and witness the results of these life saving therapies."
"I am one of over 50 patients who were treated for serious HAE attacks during the National Patient Conference," said Juan Wertz from Dallas, Texas. "On behalf of the 800 HAEA members who attended this important meeting, I would like to thank BDI for its efforts to ensure the availability of life saving medicines."
About BDI Pharma, Inc.
Since its founding in 1995, BDI Pharma has defined its customer-centric approach to serving the nation's healthcare community through innovative supply solutions, unparalleled customer service, extensive product knowledge, 24/7 emergency availability and urgent-need delivery. An open-access resource for reference material, educational literature, market data and online ordering, bdipharma.com (ivig.com) has become an industry-renowned point of reference. Proprietary programs created for specialty veterinarians - 4legpharma.com, product consignment - consignadvantage.com, flu pre-booking and general vaccine ordering - securivax.com, and purchasing/reward programs - qoreprogram.com and securigam.com round out a family of solutions tailored to the needs of the healthcare community at large.
BDI Pharma's portfolio includes branded and generic specialty pharmaceuticals, chemotherapy products, vaccines, albumin, IVIG, coagulation factors, high-titer or "hyper" immune globulins, and other specialty injectables. BDI Pharma is recognized as an "ADR," or Authorized Distributor of Record, for all of the manufacturers it represents. Click here to view a short video about BDI Pharma.
About The US Hereditary Angioedema Association
The US Hereditary Angioedema Association, Inc. (US HAEA) haea.org was founded and staffed by HAE patients and HAE patient caregivers, and is a non-profit patient advocacy organization dedicated to serving persons with Angioedema resulting from C1-Inhibitor deficiency. The Association provides HAE patients and their families with a support network and a wide range of services including physician referrals, and individualized patient support. Our goal is to increase awareness of Hereditary Angioedema by providing patients and physicians with authoritative and readily accessible information. We are committed to advancing and conducting clinical research designed to improve the lives of HAE patients and ultimately find a cure.
Hereditary Angioedema is a rare disorder resulting from a genetic deficiency of the blood-based protein C1-Inhibitor. HAE patients experience attacks of edema (swelling) in the hands, feet, abdomen, face and /or throat (airway). Swelling that involves the throat is a major medical emergency, because it can close the airway and cause death by suffocation.
The US HAEA reaches an estimated 6500+ HAE sufferers in the US with national and regional patient conferences, a quarterly newsletter, online patient discussion group, Facebook page, and patient/healthcare provider education.
###