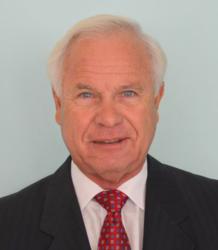 This is a new and exciting adventure that allows possibilities of helping buyers and sellers of businesses to realize their dreams.
South Florida (PRWEB) September 25, 2011
International Business Brokers announces the addition of Edd Helms to it's management team.
Edd Helms, founder and former President of South Florida's Edd Helms Group, a 36 year old Miami company, engaged in Electric, Air Conditioning, Tradeshows, Marine Air Conditioning, and Data Communications, has joined the Florida firm International Business Brokerage & Realty Inc.
Mr. Helms has joined International Business Brokers as Vice President. He will work with the company's agents and clients to bring an added dimension to the company that will benefit both buyers and sellers. International Business Brokers http://www.ibbrgroup.com has been a leading Florida business broker established in 1997 by its founder and President, Carol Berry Helms.
With Mr. Helms' entrepreneur background, having taken his company public in 1989, working with private placement offerings, and having himself acquired many businesses, he offers valuable insightfulness for buyers and sellers making those important decisions to buy or sell a business or to attract new capital to their businesses.
###