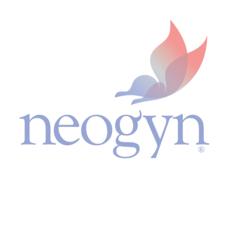 "Small clinical trials have shown that NEOGYN does decrease pain with sex in women with Vulvodynia"
-Dr. Andrew Goldstein
New York, NY (PRWEB) September 29, 2011
Vulvodynia is characterized as spontaneous or generalized pain in the vulvar region. This widespread condition is causing women to suffer, but there is still a lack of resources and education available. Vulvodynia interferes with a woman's whole life, a glimpse of which can be seen through Amy Staw, 34, who describes her diagnoses as "devastating." With the intent on starting the conversation and spreading awareness about Vulvodynia, Dr. Andrew Goldstein, a prominent DC-based obstetrician and gynecologist, and Staw are telling their story in a new video, and discuss a new option to soothe pain, NEOGYN.
Staw was first diagnosed at 32 after recently becoming engaged. Through research, she found that treatment options varied from prescription medications and physical therapy to local anesthetics, and in severe cases, surgery, but no options were specifically created for Vulvodynia alone. With the help of Dr. Andrew Goldstein, one of the foremost experts on the topic and the author of When Sex Hurts, Amy learned about a new option to help alleviate the pain, NEOGYN Vulvar Soothing Cream.
NEOGYN, a non-medicated skincare product, helps sooth and relieve vulvar discomfort. Formulated with cutaneous lysate, a proprietary growth factor and cytokine blend, rooted in medical wound healing, the product is also free of parabens and fragrances, as well as other potential irritants. "Small clinical trials have shown that NEOGYN does decrease pain with sex in women with Vuvlodynia," explains Dr. Goldstein.
For Staw and women living with Vulvodynia, this means hope. "To find out that something's coming out on the market just for this [Vulvodynia], and can bring legitimate relief because it was made for this [Vulvodynia], it's just huge," said Staw.
As she did with Dr. Goldstein, Staw hopes sharing her story will encourage other women to speak with their doctors about their discomfort, and explains, "While there's no magic potion that will make this go away, you can manage the problem and communication is part of the medication."
Dr. Goldstein is a leading authority on Vulvodynia and the Director of the Center for Vulvovaginal disorders in Washington D.C. and New York City.
For more information, please visit http://www.neogyn.us.
###