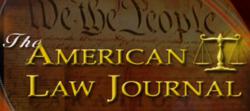 Same sex or opposite sex, young or old, there are legal issues unmarried couples need to know.
Philadelphia, PA (PRWEB) September 23, 2011
Same sex or opposite sex, young or old, there are legal issues unmarried couples need to know. Civil unions, gay marriage, domestic partnerships and committed live-in relationships are now an integral part of the '"American Family." Do you have questions about how to legally protect your rights as a committed couple? 
What legal documents do you need? What happens if one of the couple dies without a will? Can you be prevented from visiting your partner in the hospital? Are there "divorce" and custody issues in gay marriage and civil unions? What about owning property together or naming each other as beneficiaries on life insurance policies? If you move out of state, are your legal documents still valid? And if you do nothing at all—how will the law protect you?
 
Attorneys on The American Law Journal television program will discuss these issues and answer select questions of Pennsylvania and New Jersey residents submitted by e-mail to info(at)lawjournaltv(dot)com by 12:00pm noon Monday, September 26. The program tapes that evening and will be broadcast Monday, October 10 at 7:00pm on the Philadelphia CNN-News affiliate WFMZ-TV. 
 
Former New Jersey prosecutor and in-house counsel Christopher Naughton welcomes family law attorneys Bonnie C. Frost of New Jersey's Einhorn Harris Ascher Barbarito and Frost, Donald F. Spry, II of King Spry in Pennsylvania and Widener Law School professor John G. Culhane.
 
The American Law Journal is a weekly legal talk feature program on the law. On the air for over twenty years, lawyers, judges, law professors, elected officials and former New Jersey prosecutor and moderator Christopher Naughton discuss consumer, business and Constitutional issues.  Watch The American Law Journal Monday nights at 7:00pm Eastern on WFMZ-TV 69 or view archived programming and "Find a Lawyer" information on http://www.LawJournalTV.com.
###