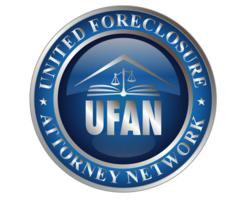 UFAN hopes to bring to light instances of fraud and take action for any who were victimized by such.
Roseville, California (PRWEB) September 26, 2011
Bank of America made headlines last year when it announced that it was postponing foreclosures in light of the revelations that "robo-signing" – sworn statements and documents used fraudulently as the basis for foreclosure actions – was pervasive throughout the mortgage industry. Despite the apparent concession that improper foreclosures had taken place, Bank of America is alleged to be a continued participant in such practices.
UFAN recently filed a multi-party suit against Bank of America in Sacramento Superior Court (case number 34-2011-0019314) alleging, among other things, that the bank has attempted to foreclose and has foreclosed on borrowers using fraudulent documentation.
The issue presented by robo-signing is highlighted by the case of a Florida couple, the focus of a recent report by the Naples Daily News. Bank of America attempted to foreclose on this couple who, the report states, had never borrowed from Bank of America and owned their home free and clear. It was fortunate for the couple that this incident occurred in Florida where judicial oversight is required to foreclose. After the mistake was revealed in court, the couple won attorneys fees Bank of America refused to pay. The couple was then forced to "foreclose" on a Bank of America branch in order to recover the $2534 in legal fees rightfully due them, according to the report.
Though the branch manager reportedly cut a check for the amount on the spot, UFAN believes the couple's need to "foreclose" on the bank to recover legal fees (not to mention the fact that Bank of America tried to foreclose on this couple that never borrowed from them) is an insight into just how mismanaged some large financial institutions have become.
In California specifically, foreclosures most often take place outside of court through non-judicial foreclosure processes. "Unfortunately, in non-judicial foreclosure these instances of fraud often go unchecked," says Kristin Crone, CEO of UFAN.
According to a report by the Huffington Post in June, an investigation by the US Department of Housing and Urban Development (HUD) discovered continuing evidence of alleged robo-signing by Bank of America. One employee is alleged to have signed over 75,000 foreclosure documents a two year period, while another had signed 47,000 documents over the inquiry period. According to Ms. Crone, "It is difficult to believe it possible that an employee could verify the truth of the statements asserted in that volume."
According to the HUD investigation, Bank of America employees are alleged to have hindered federal officials during the investigation by delaying or refusing compliance with information requests. The bank "impaired our review because they prevented us from measuring the impact of Bank of America's foreclosure practices," said the fraud investigator.
UFAN hopes to bring to light instances of fraud and take action for any who were victimized by such. "Those who have participated in the wrongs perpetrated on American homeowners should be held accountable," says Ms. Crone.
Complementary consultations available.
ABOUT THE UNITED FORECLOSURE ATTORNEY NETWORK
UFAN Legal Group, PC dba United Foreclosure Attorney Network (UFAN) is a Roseville, California-based law firm providing mortgage litigation and other debt related legal services. The dedicated attorneys and staff at UFAN work tirelessly to seek justice and fight for the rights of its clients. For more information call toll free 1-866-400-4242.
This release may constitute attorney advertisement. The information in this release and on the UFAN website (ufanlaw.com) is for general information purposes only. Nothing in this release or on the UFAN website should be taken as legal advice. Prior successes are no guarantee of future performance. Litigation is inherently uncertain and results in litigation are never assured.
###