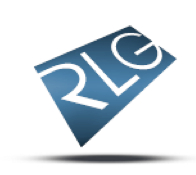 New York, NY (PRWEB) September 27, 2011
The Rottenstein Law Group, which represents clients with claims stemming from the severe side effects of the antidepressant Paxil, has commissioned and published an infographic to educate the public about the history and dangers of—and current and past litigation involving—the medication.
The infographic—viewable at http://www.paxilbirthdefectlaw.com/paxil-information —provides very easy-to-read facts about what Paxil is prescribed for, a timeline of sales milestones, the most common adverse side effects of the medication, other serious side effects/birth defects, and some data regarding lawsuits and settlements.
Studies—including one by the Mayo Clinic, one by the New England Journal of Medicine, and one by the Slone Epidemiology Center at Boston University—have suggested a link between Paxil and numerous birth defects in children born to mothers who were taking the drug while pregnant. These include: clubbed foot; cleft lip/palate; delayed development; persistent pulmonary hypertension; gastrochisis; heart defects; skull defects; and brain/spinal cord defects.
RLG's Paxil Birth Defects and Lawsuit information Center, at http://www.paxilbirthdefectlaw.com, has features that allow for easy sharing, including links for automatic posting on Facebook and Twitter, specifically to enable visitors to spread the word about Paxil and the alleged dangers of the drug. The Rottenstein Law Group, a personal injury firm, encourages visitors to link to its sites from their own blogs and websites to spread information about defective medical products and dangerous drugs.
About THE ROTTENSTEIN LAW GROUP
The Rottenstein Law Group is a New York-based law firm that represents clients in mass tort actions. The firm was founded by Rochelle Rottenstein, who has more than two decades of experience as a lawyer, to represent clients in consumer product injury, mass tort, and class action lawsuits in a compassionate manner. http://www.rotlaw.com
Contact:
The Rottenstein Law Group, LLP
Rochelle Rottenstein, Esq.
1259 Veeder Drive
Hewlett NY 11557
(212) 933-9500 (office phone)
(212) 933-9980 (facsimile)
rochelle(at)rotlaw(dot)com
http://www.rotlaw.com
# # #