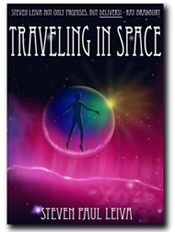 Steven Leiva not only promises, but delivers!
(PRWEB) September 26, 2011
Formed in January 2011 as an activity of SCI / Space Craft International (established 1987 and today a world leader in high-quality educational spacecraft scale model kits), Bluroof Press intends to publish titles in non-fiction and fiction that come from a perspective that recognizes humanity's situation as descendants and heirs of an immensely rich history of stellar, planetary, and biological evolution on a rare water-planet orbiting an average star. Bluroof Press already has four non-fiction titles available in trade paperback; one of them is even downloadable free of charge.
The story of how a robotic-spaceflight engineer by day has become a publisher by moonlight can be found on the Bluroof Press website: http://www.bluroof.us/about/
As a perfect complement to SCI's long-established line of science-fact educational products, Bluroof Press is proud to be publishing its first science fiction title next month. It's by an author of whom Ray Bradbury says, "Steven Leiva not only promises, but delivers!"
"Traveling In Space"
Steven Paul Leiva's unique science fiction is a first-contact novel from the point-of-view of the aliens; a 21st Century "Gulliver's Travels" with Homo sapiens as the Lilliputians. Please contact Bluroof Press to obtain a PDF copy for review purposes. Trade paperback to be released October 15, 2011. PDF, Kindle, and other electronic editions to follow.
###