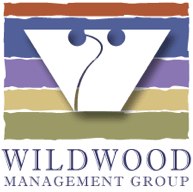 San Antonio, Texas (PRWEB) September 26, 2011
In these last couple of months, a number of significant changes have taken place to the legislation that governs Homeowner and Condominium Associations in the state Texas, as well as nationwide. These changes will require most HOA's and Condominium Associations to adopt new rules and procedures to guide their community. Although change can be scary, Wildwood Management Group, a San Antonio based Property Management Company, is not afraid of strapping on their boots and helping their Associations lasso in these recent changes.
This past Friday, Wildwood conducted a legal workshop at the Bright Shawl, downtown San Antonio, for each of the Board Presidents of the Associations that they manage. The feed trough for the event consisted of a decadent chicken cordon bleu, a garden medley of carrots and squash, and a side of long-grain, wild rice. A delicious plate of home-style almond, apple crunch completed this delightful meal.
Wildwood was honored to have guest attorney Connie Heyer, with Niemann and Heyer LLP, speak at the roundup. This prestigious firm represents over 200 properties in central Texas, ranging in size from an eight unit condominium development to a subdivision with over 5,500 residences. Mrs. Heyer summarized each of the changes made to the legislation, providing a guideline for each of the Associations and speaking of the latest compliance challenges and implementation deadlines. Wildwood provided a prepared resolution to each of the members that attended, offering an implementation schedule as well.
Wildwood Management Group is a local Community Association Management Company born in 1986. They are an Accredited Member of the Better Business Bureau, holding an A+ rating. The Wildwood staff is comprised of hard-working, dedicated professionals committed to building community one homeowner at a time. Wildwood's leading Property Managers have over 100 years combined experience in Community Management. Their experience ensures that their solutions will exceed the expectations of the Association.
For more information on how your Association can jump on the Wildwood Wagon, contact Yvonne B. Weber directly at 210.732.0000 ext 107 or email her directly at ybw3(at)wildwood-sa(dot)com.
# # #