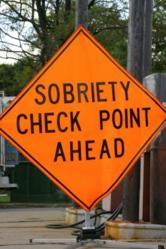 Clients were finding they were more at risk then they realized without it, and were unaware that managing their driving employees could be so easy
Golden, CO (PRWEB) September 26, 2011
In late 2010,USA FACT gained access to a new method for helping their clients do more than just pre-screen new drivers and run annual MVR check-ups. In 2011, USA FACT moved the system to become one of its showcase Employment Management Products, helping their shipping, distribution, and fleet driver clientele find a better way to manage their ongoing driving safety needs. The company continues to commit its efforts to bringing the best possible risk mitigation products to the forefront of its service offering.
FleetALERT is an ongoing driver monitoring service that alerts employers of any new driver-related risks so appropriate actions may be taken to avoid costly claims.
These driver-related risks include:
-Newly Issued Driver Citations
-DUI Convictions
-Revocations, Suspensions or Cancellations
-Approaching Renewal Dates
-Expirations
Employers screening with USA FACT are able to have their candidates and drivers added to the system, free of charge. Any employee drivers who have not been recently screened can have their up-to-date MVR report added to the solution if needed. FleetALERT then begins an ongoing monitoring process, tracking, organizing and pinpointing important driving record information. Clients receive daily, weekly, monthly, quarterly, semi-annual, or annual notices, with summarized and color coded sorting of driver risk ranking.
"We found the system was so successful, it was an easy choice to decide to let any client have it for 90 days free. Clients were finding they were more at risk then they realized without it, and were unaware that managing their driving employees could be so easy. Everything is sorted and organized within our web portal, color coded for easy searching, and available for under $2.00 per driver per month in most cases," notes Cheryl Franklin, VP Operations, USA FACT. The company is fast to add that it knew clients needed something better than they can find through the competition, for a much better price. Repeat business to the portal is far more important than a heavy price tag.
###