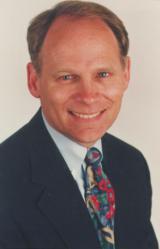 We're getting thousands of searches per day. Buying outside the authorized channel is a big risk.
Atlanta, GA (PRWEB) September 28, 2011
The new distributor inventory search website launched in May by the Electronic Components Industry Association (ECIA) has grown to become the most complete authorized electronics part search on the Web. Thirty-five authorized distributors now display their inventories for search on http://www.ECIAauthorized.com.
Usage by purchasing professionals and engineers continues to grow daily, as well. The latest site statistics show more than 140,000 visits per month by buyers and specifiers.
"We're getting thousands of searches per day," said ECIA President Robin Gray. "More than ever, procurement professionals recognize that buying outside the authorized channel is a big risk. Buying from authorized sources will help protect their products, their customers and their reputations."
The new website is a key part of the association's fight against counterfeit parts as well as a major member benefit. "We're providing OEMs and CEMs with a secure and unbiased location to find authorized products," said Gray. All search results are displayed at random from exact matches to the search criteria.
With millions of components from 35 complete authorized distributor inventories searchable at once, buyers can fill an entire bill of materials, or locate one hard-to-find part at the new ECIA website, all with full product support and warranty coverage.
"We're confident that the use of our search site by both distributors and their customers will continue to grow," Gray said. Participation is free to all ECIA distributors who join the site before December 31.
The distributors now represented on the site include many of the largest national and international full-line distributors plus regional firms and some with more specialized product lines. All are ECIA members and are authorized channel partners with their manufacturers. The site only lists inventory that is genuine and backed by the manufacturer's warranty.
"As a regional distributor, the ECIA Inventory site is a true membership benefit for us," said Perry Fox, President of Tonar Industries, Inc. "It allows our customers to view the inventory that is available from only authorized sources, and establishes an immediate high level of trust between the customer, the distributor and the supplier. We believe that this is fantastic added value to our ECIA membership."
About ECIA
The Electronic Components Industry Association (ECIA) was formed in 2011 by the combination of the National Electronic Distributors Association (NEDA) and the Electronic Components Association (ECA). The Association connects all segments of the electronic components industry including manufacturers, authorized distributors and manufacturers representatives. ECIA members are involved in networking, development of industry guidelines and standards, advocacy, research, conferences and exhibitions and special interest roundtables. For more information, visit http://www.eciaonline.org.
###