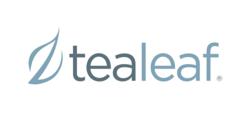 Online questions can easily be identified and resolved using real-time troubleshooting from the user's perspective.
Fargo, ND (PRWEB) September 27, 2011
Recently, Swanson Health Products received an "ELITE" rating from STELLAService—the highest rating a retailer can receive from this independent, online customer service ranking agency. Now, Swanson Health Products has added Tealeaf® online Customer Experience Management (CEM) solutions to enhance their already elite customer service efforts. Swanson Health Products will use Tealeaf to improve the customer experiences by facilitating real-time troubleshooting to identify and respond to pain points for customers.
Tealeaf was developed to capture the shopping experience from the user's perspective. This information is invaluable for helping an omni-channel retailer such as Swanson Health Products create a positive user experience. "Swanson Health Products is a great example of the value online businesses gain from focusing on the customer," said Geoff Galat, Vice President of World Wide Marketing at Tealeaf. "Their use of Tealeaf solutions extends their customer-centricity to their online channels, ensuring that website visitors have positive experiences across channels."
The customer experience management software has allowed Swanson Health Products' Customer Care department to be more responsive to their online customer's questions. "The Tealeaf tool has been priceless from a service perspective," explains Rex Dahl, Call Center Manager for Swanson Health Products. "Online questions can easily be identified and resolved using real-time troubleshooting from the user's perspective. It's a win-win for our company and our customers."
About Tealeaf
Tealeaf provides online customer experience management solutions and is the leader in customer behavior analysis. Tealeaf's CEM solutions include both a customer behavior analysis suite and customer service optimization suite. For organizations that are making customer experience a top priority, these solutions provide unprecedented enterprise-wide visibility into every visitor's unique online interactions for ongoing analysis and web site optimization. Online executive stakeholders from e-business and IT to customer service and compliance are leveraging Tealeaf to build a customer experience management competency across the organization. Founded in 1999, Tealeaf is headquartered in San Francisco, California, and is privately held.
About Swanson Health Products
Swanson Health Products is an industry leader in bringing vitamins directly to consumers at the lowest prices possible. Swanson Health Products, headquartered in Fargo, ND, offers the highest quality vitamins, supplements and natural health care products and is Good Manufacturing Practices certified. Swanson Health Products goes a step beyond its competitors by offering powerful guarantees. All products are backed by a 100% Satisfaction, Money-Back Guarantee. For more information, please visit http://www.swansonvitamins.com.
###