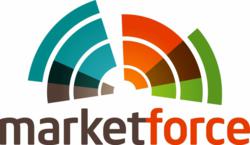 Market Force grew almost 20 percent last year, and we are in a prime position to take advantage of the growing appetite for customer intelligence solutions
Boulder, CO (PRWEB) September 26, 2011
Market Force Information, the world's leading customer intelligence solutions company, announced it has raised $15 million to accelerate its growth in the burgeoning market of customer intelligence solutions. The company is using the funds to grow both organically and through acquisitions, as it brings new products to market and expands its global client roster.
Market Force announced the acquisition of Retail Eyes, the leading customer experience solution provider in the UK and Europe earlier this month. Retail Eyes was the second acquisition for Market Force this year, following the purchase of Winnipeg-based Tell Us About Us in March 2011. Through these acquisitions, Market Force procured a number of new global clients that are using services such as mystery shopping, customer satisfaction surveys, call center and retail auditing and, as a result, is expected to end 2011 at a $70 million revenue run rate.
The funding was structured to include all existing investors – Monitor Clipper Partners, Centennial Ventures, Boulder Ventures and Vista Ventures – as well as additional debt facilities from the company's existing lenders Escalate Capital Partners and Comerica Bank.
Market Force has spent the last several years developing propriety technology and patent-pending analytics models that combine, analyze and present multiple customer-related data streams into a platform that makes it easy for executives to understand what has the biggest impact on customer satisfaction and bottom line performance.
"Market Force grew almost 20 percent last year and continues on a great growth track this year," said Karl Maier, Market Force's CEO. "We are in a prime position to take advantage of the growing appetite for customer intelligence solutions—programs that give big retailers, restaurants and other multi-location brands the chance to create more predictable, sustainable growth by focusing on making each customer experience consistently great. This funding adds more fuel to that engine."
About Market Force Information
Market Force Information Inc. is the leading global customer intelligence solutions company for multi-location businesses, including major retailers, restaurants, grocery and convenience stores, financial institutions, entertainment studios and consumer packaged goods companies. With more than 125 years of combined industry experience, Market Force Information has pioneered the industry with a suite of customer intelligence solutions – from 600,000 field associates across North America and Europe who conduct mystery shopping, merchandising and retail auditing, to real customer surveys and proprietary decision-support tools. Its solutions provide a holistic view of the customer's on-site experience and identify the actions required at the store level to increase customer loyalty and improve financial performance. For more information, please visit http://www.marketforce.com and follow us on Twitter @MarketForce.
###