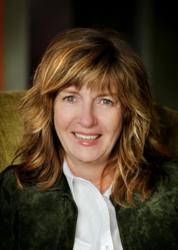 California Affiliate Marketing is back open for business.
Camarillo, CA (PRWEB) September 23, 2011
The Performance Marketing Association (PMA) representing 25,000 web-based Affiliate Marketing businesses in California, is very pleased Governor Brown signed AB 155 (Calderon) into law earlier today.
PMA executive director, Rebecca Madigan stated, "The signing of this legislation means these 25,000 web-based entrepreneurs will be able to get back in business. For the PMA, this issue has always been about keeping the vibrant Affiliate Marketing sector of the economy strong and growing."
According to the PMA, the legislation passed earlier this year resulted in these small businesses experiencing a drastic cut in their earnings with 35% of California's Affiliate Marketers losing over half their income. By signing AB 155 to repeal ABX1 28, these businesses will get an opportunity to recoup some of their lost income. While the reprieve is only for one year, it is hoped a more permanent solution will be found.
Madigan continued, "We would like to thank the Governor and those who worked to forge the compromise within AB 155 for this reprieve. We are encouraging all out-of-state retailers who were forced to stop working with California affiliate marketers to reinstate their California programs. Since AB 155 contained an 'urgency clause' the Governor's signature in essence puts it into effect immediately which means California Affiliate Marketing is back open for business."
PMA expressed, on behalf of its members, the future is looking brighter and we look forward to working with key stakeholders on supporting a federal sales tax reform solution that solves this problem constitutionally, that is fair and equitable for consumers and businesses, that is good for America, and no longer targets our promising online industry.
The Performance Marketing Association (PMA) is the national trade association representing affiliate marketers. The not-for-profit trade association was founded in 2008 by the leaders of the performance marketing industry. The PMA gives performance marketers a unified voice to address issues and challenges facing the industry, such as the 'nexus tax' proposed in some states.
###