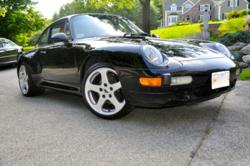 I received my first order as a Christmas gift, I did not apply any until a couple months ago. I am very happy with it as it is easy to apply, you can control how much shine you want
(PRWEB) September 28, 2011
PowerSheen Tire Brite is an innovative water based new product for tire shine: protecting tires from the ozone, UV rays, repelling dust, brake dust, and also giving tires a great long lasting shine. PowerSheen Plastic Renu, another product by Sheen Coatings Co., protects and restores all exterior plastics back to the original color. These two new products are coatings which form a bond with tires and plastics. It seats in the fibers of the plastics and rubbers, which is why it lasts so long. There have been other water based products however did not have a cleaner that will cut and strip away the silicone, petroleum, and oils that are on tires. Powersheen provides a customized cleaner that will strip the oils away making it easier to clean tires.
Before utilizing the product it is imperative to thoroughly clean tires in order to get that longer lasting shine. Each kit includes the cleaner, coating and applicator. A two step process.
The first time using PowerSheen Tire Brite takes a little more time than normal cleaning.
The first step is to generously apply the PowerSheen cleaner to the tire and with a sturdy bristle brush aggressively scrub the tire, until it is clean. Repeat the process as necessary until the tire is clean from all silicone and oils. ( If the bubbles are brown there is still a residue of silicone on tires. If the bubbles are white or clear the tires are clean from silicone).
Apply the PowerSheen product with damp tires, however, because it is water based, heavy water will dilute the product and not allow the product to bond and shine.
To utilize PowerSheen as a protectant simply put one even coat around the wall of , with the foam applicator. To get that nice shine add one more coat.
For tires, in an urban environment PowerSheen Tire Brite will last 4-6 months before applying another coat. The great thing about PowerSheen Tire Brite is once you clean the tires and apply the product it is not necessary to clean your tires again, unless a silicone based product has been applied over the PowerSheen Tire Brite dressing.
###