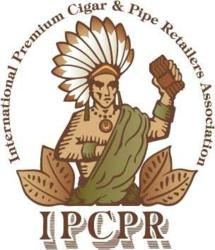 " ... these are not the times for tax increases... "
Kansas City, Missouri (PRWEB) September 23, 2011
Any tax increase on cigarettes would unfairly target the middle class and these are not times for tax increases, according to the International Premium Cigar & Pipe Retailers Association (IPCPR). The group is supporting local small businesses and tobacconists against the proposed 2012 ballot initiative that would more than quintuple Missouri's state cigarette tax by raising it 80 cents per pack.
Anti-tobacco groups sponsoring the measure must gather 90,000 signatures by May, 2012 to get their proposal on next year's ballot. Similar proposals failed at the polls in 2002 and 2006.
According to Curt Diebel, owner of Diebel's Sportsmens Gallery and president of the IPCPR, the effort is driven by anti-tobacco forces trying to change society by creating a nanny state that offers two conflicting arguments, both based on bad information, in an attempt to justify their position.
"The claims of lives saved and dollars generated by such tax increases are always conflicting and never researched honestly or verified in the long run," Diebel said. "The frustrating thing is that all it takes is some organizations with a lot of money to keep bringing this vote again and again and again."
"In the end, Missourians – like all Americans – want jobs and freedom of choice, not government regulation and Big Brother," said Bill Spann, chief executive officer of the IPCPR.
"The people of Missouri will not be fooled by the false arguments of these groups that claim the proposed increase would raise millions of dollars and save thousands of lives. Both claims are unsubstantiated based on bad science and twisted economic data," Spann said.
"Tax increases on tobacco elsewhere have resulted in consumers finding other sources for their products, including mail order, out-of-state and illegal contraband. Sales go down, jobs are lost and businesses suffer while the state loses tax revenues and the crime rate increases. Nobody wins," he said.
Spann added that his group is urging its members and other Missourians to not sign the petition and work against the proposal's passage once again next year.
Contact:
Tony Tortorici
678-493-0313
###